New Life Simulation Kit Available to Credit Unions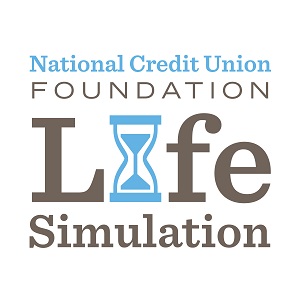 Credit union organizations may now order a new Life Simulation kit from the National Credit Union Foundation (the Foundation) to hold their own financial simulation. This is designed to help sensitize credit union organizations to the financial needs of low-wage working families.
The Life Simulation experience will aid credit union employees, volunteers and leadership in better understanding what it might be like to live in a typical low-income family trying to survive from month to month.
"The Foundation's Life Simulation is a great way to develop products, services and resources to assist with the daily struggles that your members, neighbors and friends may be facing each day," said Lois Kitsch, national program director at the Foundation. "It's difficult to understand what someone is going through until you walk a day in their shoes, which is why the Foundation's Life Simulation is such an eye opening experience that will change the lives of your credit union staff, and ultimately the lives of your members."
The Life Simulation is a comprehensive kit that includes over 1,000 pieces of material. It has been created to include the most up-to-date scenarios, including complex family dynamics, current issues facing members such as payday lenders and medical debt, as well as other everyday financial hardships that members may face.
This exercise is primarily a staff training program, but can also be used as an event break out session, a chapter meeting or to host a community event.
For more information on the Life Simulation or to order a kit, click here.
Go to main navigation