Collector's Training School Next Week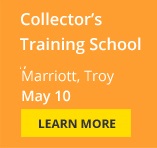 The Credit Union Collection Consortium was founded 23 years ago by Al Bileti, then president of Washtenaw Credit Corp. The group was originally called the Southeastern Michigan Collection Managers' Consortium and has grown over the years to include credit union professionals in collections, lending and loss prevention.
MCUL & Affiliates and the Collection Consortium will host the 2016 Collector's Training School on May 10, with a focus on CFPB topics. Nationally recognized attorney John H. Bedard, Jr. will provide an update on the latest about what the CFPB is doing to regulate the collections process. Bedard is an attorney who specializes in the credit union industry. He is the managing partner of the Bedard Law Group located in Atlanta and is an expert on the FDCPA.
The session will also cover intricacies of the Electronic Funds Transfer Act and how to properly process recurring payments. The event will be held at the Marriott in Troy near the Somerset Collection Mall, from 9 a.m.-4 p.m. Registration is $169 per person, which includes a continental breakfast beginning at 8:30 a.m. and lunch.
Go to main navigation