Think Like a Millennial to Build Relationships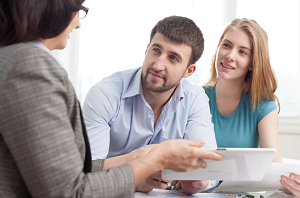 Millennials are ten times as likely to use peer-to-peer (P2P) lenders than the average consumer, and companies such as The Lending Club have driven the P2P lending industry to grow to more than $1 billion.
These types of solutions appeal to Millennials because they are fast, easy, transparent and have differentiated themselves as not being huge megabanks. In other words, Millennials like P2P lending for the same reason they should love borrowing from credit unions -- who really were first to be financial cooperatives and "people helping people". So why aren't more Millennials using credit unions?
MCUL & Affiliates will help credit unions answer that question during two hands-on workshops being offered this summer in partnership with Canidae Consulting. The workshops are being led by Jim Kasch, who was previously CEO at Darden Employees FCU (think Olive Garden), where 85% of the 220,000 potential members were under the age of 45, and fully half were Millennials.

CEOs, marketing executives, member service leaders and anyone else interested in establishing a Millennial strategy is encouraged to attend the Getting Younger: Attract, Serve and Retain Millennial Members! workshop. The one-day event takes place Tuesday, July 19 at GO Where Meetings Matter in Ann Arbor and Thursday, July 21 at the Think Space in Lansing. Registration is $599 for the first attendee and two or more registrants are just $450 each.
Go to main navigation