Find Opportunities to Reach Millennials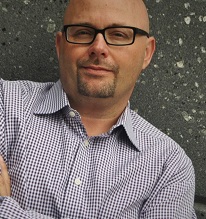 According to the Brookings Institute, four of the top ten most despised corporate brands belong to big banks. Bank of America, CitiBank, Wells Fargo and JP Morgan Chase have been served notice--and so have credit unions, who have a tremendous opportunity to serve these same consumers who are eager to do business with organizations that share their values.
Jim Kasch of Canidae Consulting, in partnership with MCUL & Affiliates, will be facilitating two workshops on Millennial strategy this summer. Seating will be limited and credit unions will receive personalized attention to help them explore how their current business model aligns with what Millennials look for from a financial services provider.
Prior to the session, registrants will hear from Kasch and have the complementary option to collect actionable data via a dynamic member engagement survey tool to assist them in building their Millennial strategy.

The Getting Younger: Attract, Serve and Retain Millennial Members! workshop will be held Tuesday, July 19 at GO Where Meetings Matter in Ann Arbor and Thursday, July 21, at the Think Space in Lansing. The event offers valuable takeaways and provides an opportunity to develop a Millennial strategy specific to an individual credit union. Registration is $599 for the first attendee; two or more from the same credit union are $450 each.
Go to main navigation