Just in Time for 'Money Smart Week,' New Study Ranks Michigan's Financial Education Efforts
Money Smart Week® kicked off on April 23, and a new study places Michigan just outside the top ten in a ranking of the most financially literate states in America. Fortunately, credit unions are working to raise that number to make Michigan consumers some of the savviest in the nation.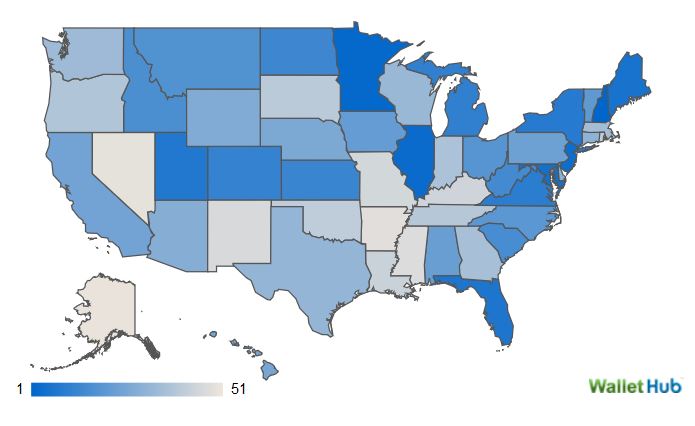 Michigan holds the number eleven spot in a new study from WalletHub that ranks the most financially literate states in America. In order to capture that data, WalletHub analyzed financial education and consumer habits in all 50 states and the District of Columbia, along with the results of its WalletLiteracy Survey, factoring together three variables to come up with a composite score used for the overall rankings. New Hampshire holds the top spot, while Alaska and the District of Columbia round out the bottom of the list.
The Michigan Credit Union Foundation and credit union throughout the Great Lakes State are working hard to ensure that Michigan moves up the rankings and can be counted as one of America's most financially literate states. Working in conjunction with the Michigan Credit Union League (MCUL), credit unions in Michigan are helping to facilitate financial education for students.
This year alone, 15 financial reality fairs have already taken place or are scheduled at Michigan high schools. In 2015, 21 of these sessions were held in order to provide hands-on experience with budgeting and money management for 2,300 students across the state.
There are 303 student-run credit union branches in Michigan schools, allowing elementary, middle and high school students the opportunity to save money and gain personal experience with money management.
Credit unions also conduct youth classroom presentations, many of which are reported on to the National Youth Involvement Board (NYIB), which compiles financial education data on an annual (school year) basis.
Michigan credit unions made 1,971 youth financial education presentations during the 2014-2015 school year (the most recent full-year data available), impacting 48,513 students, according to the NYIB. No other state recorded numbers that high. (Data for the 2015-2016 academic year will be available later this summer).
More than 365 credit union professionals in Michigan hold certificates from CUNA as a Certified Credit Union Financial Counselor, which arms them with the knowledge and skills to provide financial education and guidance to help improve the financial futures of consumers of all ages.
In conjunction with Money Smart Week®, the "Money Smart Kid$ Read" program from Michigan's Credit Unions is donating 7,600 copies of the book "Bunny Money" by Rosemary Wells to be distributed to Michigan families at public library story times during Money Smart Week.
More information about financial education in Michigan is available via MCUL's Financial Education Portal.
Go to main navigation