Highest Dividend Ever Recorded by a CUSO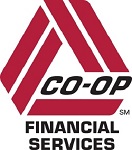 CO-OP Financial Services is announcing a patronage (shareholder dividend) pool of $53.3 million for 2015, the highest annual dividend ever recorded by a credit union service organization (CUSO) for its owner credit unions. The shareholder patronage for 2015 now raises to $367.9 million the total patronage amount made available by CO-OP since the CUSO became a cooperative in 1996.
The $53.3 million patronage is partially the result of the company's sale during 2015 of most of its investment in Ensenta Corporation of Redwood Shores, California. CO-OP first invested in this provider of self-service and image solutions in 2006, and the tech firm now holds four patents for its image capture capabilities.
Highlights for CO-OP during the past year include:
CO-OP acquired Covera Solutions, Inc., of Albany, New York, a subsidiary of the New York Credit Union Association, enabling CO-OP to service client credit unions directly.
CO-OP acquired shares from a subsidiary of FIS in Everlink Payment Services, Inc. of Markham, Ontario, giving CO-OP majority ownership of the Canadian payments solutions and services provider to credit unions, banks and ISOs in Canada.
CO-OP Shared Branch surpassed Bank of America in number of branch offices, and is now the nation's third largest network of financial institution branches, according to FDIC data.
CO-OP introduced a suite of APIs (application program interfaces) that will enable credit unions to quickly integrate the latest mobile and online technology directly into their existing mobile and virtual channels. The CO-OP API Suite is led by CardNav by CO-OP API.
CO-OP upgraded Member Rewards by CO-OP, adding a more robust merchant funded program and now offered in multiple versions to provide greater customization.
CO-OP established a new annual record in 2015, processing 3.2 billion electronic funds transfer (EFT) and shared branch transactions by credit union members.
The CO-OP Miracle Match program netted $4.3 million for Children's Miracle Network Hospitals, $1 million of which was contributed by CO-OP through fundraising matches. Approximately 200 credit union shareholders in Michigan participated in the 2016 program.
CO-OP is the nation's largest CUSO in terms of number of credit unions (3,500 institutions) and members (60 million account holders) served. The company manages the industry's leading consumer brand name via the nationwide, 30,000-strong CO-OP ATM and 5,400-strong CO-OP Shared Branch networks.
For more information about partnering with CO-OP, please contact Nangela Piersall, card program advisor at nkp@mcul.org.
Go to main navigation