In Brief...
Credit Union Collection Consortium Meeting
The Credit Union Collection Consortium will hold the final regular meeting of its 23rd season on Wednesday, April 13, 2016 from 2-4 p.m. at Genisys Credit Union. Well-known credit union advocate and attorney Chuck Holzman of Holzman Corkery PLLC will discuss mortgage foreclosure trends and strategies. All credit union professionals are welcome and attendance is free. Genisys CU is located at 2100 Executive Drive in Auburn Hills. For directions or questions please call Peggy Dombrowski at 248-322-9800, ext. 1300. The consortium's final meeting will be the all-day MCUL Collector Training School on May 10 at the Troy Marriott. Register for that event here.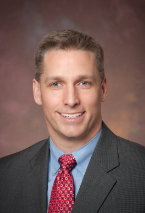 Vote for MSUFCU's Jeffrey Jackson in this year's Dapper Dads Event

Sparrow's Dapper Dads Challenge and Fashion show is a yearly event to benefit women's health (all proceeds go to Women Working Wonders). Votes for dads are cast at $5 each, and the winners participate in the fashion show finale.

This year Jeffrey Jackson, a representative of MSUFCU, is looking to be a part of this creative competition and raise awareness for Women Working Wonders along the way. To vote, visit Jeffrey Jackson's profile on this page.

Last year, the event raised more than $290,000 during the campaign.



Advia Credit Union Volunteer Board of Directors Elects New Leadership

The Advia Credit Union Board of Directors is pleased to announce the election of Marty Doorn as its new board chair, effective Feb. 22. A resident of Port Huron, Doorn is founder and president of the radio station WGRT 102.3 in St. Clair County.

Doorn replaces outgoing board chair Julie Birman, senior account representative at Riverrun Press, Kalamazoo, who proudly served as Advia's board chair for more than five years and will continue to serve the board in her new role as vice-chair.

The Board of Directors also elected Kalamazoo resident Mike Segal, an information technology professional, as a new board director. Segal has been a member of Advia's Supervisory Committee since 2012, serving as chair from Jan 2014–Feb 2016. He is also a current board member and former vice-chair for The Montessori School in Kalamazoo.
Honor Credit Union Holds 82nd Annual Meeting; Celebrates 2015 Growth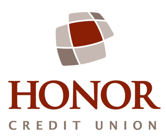 "Everything that Honor Credit Union has focused on in 2015, and will continue to focus on in 2016, is centered around our relationship with our members and the communities we serve," commented Larry Olson, Honor CU Board Chairman, in his Chairman's report at Honor CU's 82nd Annual Meeting. Further reflecting on the successes of 2015, CEO Scott McFarland commented on Honor CU's commitment to reinvesting in its communities and increasing efficiencies and the overall member experience.
Board members up for re-election at the 82nd Annual Meeting included Brian Brown, Gil Guzman and Mark Fry. All three board members were re-elected and the credit union looks forward to the continued collaboration and guidance that it will receive from its seven person volunteer board as 2016 progresses. Larry Olson remains Board Chair, Brian Brown Vice Chair, Mark Fry Treasurer and Mimi Elwell Secretary.
With $664,782,324 in assets at year end, Honor CU's financials display a sound organization that experienced positive growth in 2015. Currently in the process of finalizing the move of back office support teams to the new centralized operations center the credit union broke ground on in 2014, Honor CU is on a never-ending journey to provide solutions for financial success to more people, one member at a time.
U of M Credit Union Promotes Julie Wigley to Vice President of Talent and Brand Development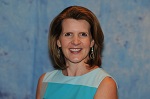 The University of Michigan Credit Union (UMCU) announced the recent promotion of Julie Wigley to vice president of talent and brand development. As such, Wigley will lead the HR and marketing teams.
Wigley has been with the credit union for one and a half years. In 2014, Wigley was hired as the VP of human resources and talent development. In 2015, she was honored with the CUNA Human Resources/Team Development Strategic Leadership Excellence Award for creating a heightened focus on talent at UMCU including a deep understanding of the strengths of all team members, defining a common language for talent throughout the organization, and focusing on growth and retention.
In her new combined role as VP of Talent and Brand Development, Wigley is responsible for upholding UMCU's employment and the organizational brand.


TBACU Awards Classroom Improvement Grant to Forest Area Schools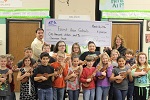 On March 16, TBA Credit Union awarded a Classroom Improvement Grant to Forest Area Schools' Music Program. Since June of 2011, Forest Area Schools has been rebuilding its music program after it was cut due to budget restrictions. During the 2012-2013 school year there was a volunteer program for middle school and high school band before and after normal school hours daily. The school was able to return limited music opportunities to secondary students in 2013-2014. For the first time in four years, the music program will be offered to all students. The $1,000 Classroom Improvement Grant will be used in combination with funds raised by Forest Area Music Boosters to purchase a classroom set of 50 ukuleles.
Educators within the 5 County Area (Antrim, Benzie, Grand Traverse, Kalkaska and Leelanau) are eligible to apply for TBACU's Classroom Improvement Grants. Those interested in applying should visit here to see past grant winners and review the application process.
5-Star Great Lakes First Federal Credit Union Partnering with Members for 67 Years
Great Lakes First Federal Credit Union, in Escanaba, is honored to announce it has once again earned BauerFinancial Inc.'s highest 5-Star Superior rating. Earning and sustaining Bauer's highest rating for the most recent 46 consecutive quarters, Great Lakes First FCU has also put itself in the higher echelon of "Exceptional Performance Credit Unions," a designation reserved for institutions that have earned this Top 5-Star rating for ten years or longer.
Karen L. Dorway, president of BauerFinancial, recognizes that, "As market conditions continue to change, financial institutions must be adept enough to evolve with them. With Great Lakes First FCU's stellar financial condition and track record, we have no doubt in its ability to do so. Its members are privileged to have such a strong financial partner in their midst."


Advantage One Federal Credit Union promotes Jessica Joy to Training Manager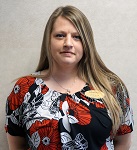 Advantage One Federal Credit Union is pleased to announce the promotion of Jessica Joy to training manager. In her new role, Joy will be responsible for the training and development of all Advantage One personnel.

Joy, an 11 year veteran with Advantage One and member of the CUNA HR & Organizational Development Council, has both broad and deep knowledge of the skills that credit union employees need to be successful. Joy's previous roles with Advantage One include teller, head teller and most recently, financial services partner. Joy's extensive frontline experience will help her expand the current training program focusing on new employee training, in addition to peer-to-peer mentoring and ongoing skills workshops.

"We are excited to have Jessica join our management team," says Jessica Barefoot, Chief Operations Officer. "Jessica has been a talented, extremely knowledgeable employee and we're sure she is the perfect person to take our training programs to the next level."
Go to main navigation