Differentiating Credit Unions to Serve Millennials; Workshop this Summer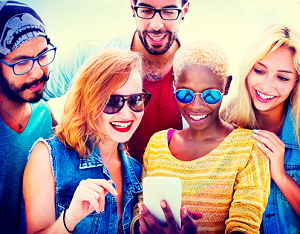 It may be hard to believe, but 71% of Millennials would rather go to the dentist than listen to a banker! This is great news for credit unions who are positioned to differentiate their image and mission when reaching out to serve this important demographic.
Millennials truly value advice from trusted advisors like their parents and friends, so how can credit unions attain such status and gain their trust? This summer MCUL & Affiliates and Canidae Consulting are partnering to offer strategies and tactics for reaching Millennials during one-day workshops being held in two locations. Attendees will use actual member information and be provided a customized plan for their credit union.
Jim Kasch, an industry-renowned authority on Millennial strategy will share his passion for helping credit unions connect with young members, serve them and lend to them. It is definitely possible, but it's not as simple as just having Facebook and Twitter accounts.
Learn more and hear Jim Kasch talk about the Getting Younger: Attract, Serve and Retain Millennial Members! workshop, which will be held Tuesday, July 19 at GO Where Meetings Matter in Ann Arbor and Thursday, July 21 at the Think Space in Lansing. Registration is $599 for the first person, with two or more attendees priced at $450 each.
Go to main navigation