'Pretzel Dough' Heating Up at Frankenmuth CU
Frankenmuth Credit Union is expanding its mobile offerings in a manner that may be unique among Michigan credit unions.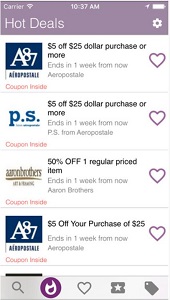 The $410 million-asset credit union recently unveiled "Pretzel Dough," a mobile coupon app that gives members discounts at a variety of local and national businesses.
According to Marketing Manager Jenny Bickel, the product was a way to boost connections with area businesses and help members keep a little extra dough in their pockets.
"Because of our credit union's strong community focus and business solutions we offer, we were intrigued with a product that would 1) save Frankenmuth Credit Union members money, 2) give businesses a way to connect for free with a bigger customer pool, and 3) would promote more interchange income for the credit union," she said in an email. "That's a winner for us all."
The name Pretzel Dough is a nod to the credit union's first office in Frankenmuth (aka Michigan's "Little Bavaria") and the fact that it aims to help members save some dough. When the app launched in late December 2015, said Bickel, it launched "with hundreds of national offers at our members' fingertips." Local merchants were added shortly thereafter.
According to Bickel, Frankenmuth CU hasn't done much yet to promote the app, though 220 members are already using it along with half-a-dozen local merchants. One quandary the credit union faces is how to promote it and where to direct those promotions.
"It's kind of one of those chicken and egg scenarios: Do we promote the app to members to get the users on board and then push it to our local merchants? Or should we promote it to our local merchants first so it is even more of a hearty and robust app, and then promote it to our members to start using?" she said. "Right now we are promoting it to our local merchants first by way of local chambers, through our business department and our branches teller business lanes."
More and More Mobile
While anyone can download the app, the deals are only available to members paying with Frankenmuth CU credit and debit cards, which helps boost interchange revenue. The credit union has not incorporated Pretzel Dough into its mobile banking app, in part because those functionalities are currently undergoing other improvements. Frankenmuth CU's mobile app is currently used by about 4,100 users, with an average of 360 logging on each day.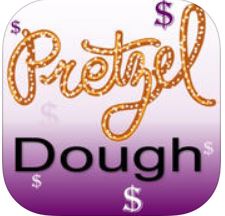 The launch of Pretzel Dough comes as more and more credit unions are incorporating increasing mobile functionalities, such as mobile coupons, mobile payments at the point-of-sale, the rise of P2P payments and more. According to Credit Union Times, a recent study from eMarketer.com noted that mobile payments usage in the United States is expected to triple in 2016.
Bickel said that the long-term goal for Pretzel Dough is "to see thousands of members using this cool way to save money and hundreds of local businesses added to the huge list of national offers."
"But," she added, "time will tell."
Go to main navigation