In Brief...
Area Credit Unions Deliver Water to Flint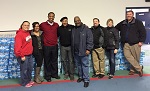 Over the past several months, Team One and FM Financial Credit Union (now formally merged) have partnered with local businesses in Saginaw and Flint to provide water to several churches, community groups and schools in Flint as they continue to deal with the ongoing water crisis.
Through collaboration with Saginaw Valley State University and Dr. Mamie Thorns, special assistant to the president for diversity programs at the university, Team One coordinated a pick-up of several hundred cases of water donated by students of the Great Lakes Bay Regional Youth Leadership Institute, and additional water was donated by Tri-City Links and Saginaw High School. Additionally, all Team One branches recently held a casual day fundraiser with donations of $675 from employees used to purchase more water. Further support has been generously provided by Kroger (State St., Saginaw) and U-Haul in Saginaw.
United Financial Credit Union Board Member Election Results
United Financial held its 53rd Annual Meeting on February 20, 2016. Edward Ulmer, Robert Callison and Michael Poag were re-elected to three-year terms on the Board of Directors for United Financial Credit Union.
Edward Ulmer was re-elected as Chairman of the Board, Jim Trommer was re-elected as Vice Chairman of the Board and Patricia Hatch was re-elected as Secretary/Treasurer.


Wanigas CU 2016 Official Family

Wanigas Credit Union elected its 2016 Board of Directors and Credit Committee at its recent Annual Meeting held at the Horizons Conference Center in Saginaw, Michigan. The members of the 2016 Board of Directors include: Valorie Green-Chairperson, Steve Jurik-Vice Chairperson, Sheldon Matthews-Treasurer, Gerald Little- Secretary, Oscar Gonzales-Director, Michael Balls-Director and Lisa Ramirez-Director.
The 2016 Credit Committee serving the members of Wanigas Credit Union includes:
Michael Malmo, Sheldon Matthews, II, Jennifer Martinez and Lynnette Scott.
Wanigas Credit Union is a community chartered credit union serving anyone who lives, works, worships, attends school or has a business located within any county in the State of Michigan's lower peninsula. Wanigas is a full-service financial institution with more than 26,100 members and total assets over $307 million.


Catholic Vantage Financial Hosts Home Buyer's Workshop on April 13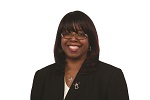 In preparation for the busy home buying season ahead, Catholic Vantage Financial will host a free home buyer's workshop on Wednesday, April 13, 2016. The workshop will be held from 6 to 8 p.m. at the credit union's Plymouth branch located at 8817 Sheldon Road, at the northwest corner of Sheldon and Joy Roads.
Cherylene Jackson of the Mortgage Center will talk about navigating the mortgage process, different home financing options, what costs are real and what fees you need to watch out for, along with differences between a home appraisal and inspection.
"This is an excellent workshop for first time homebuyers, and it's also very helpful for people who want to learn about recent changes in credit and financing requirements," said Emma Teller, vice president of marketing and business development for Catholic Vantage Financial.
According to Teller, attendees will have the opportunity to ask questions and receive helpful handouts to take with them.
To ensure adequate seating for the April 13th Home Buyers Workshop, advance reservations are requested by calling 734-432-0212, ext. 301 or by email.



Lake Michigan Insurance Agency Purchases Bonner Insurance Agency
Lake Michigan Insurance Agency (LMIA), a division of Lake Michigan Credit Union (LMCU) has announced the purchase of Bonner Insurance Agency of Traverse City. This acquisition represents a number of positive developments for the clients of both LMIA and Bonner Insurance Agency.
Fred Bonner commented, "This partnership benefits our current clients by expanding the products and services available to them, while maintaining the high level of customer service they've come to expect. Because Bonner Insurance is now part of the LMCU family, our clients will also gain access to LMCU's leading banking, lending and investment services. This partnership is a very positive development for Bonner, LMIA and our clients."
LMIA Vice President of Insurance, Kenneth Jansen, appreciates what the Bonner Agency brings to the LMCU fold. "The acquisition of the Bonner Agency gives Lake Michigan Insurance Agency an office in Traverse City to help service the needs of our existing credit union members, while expanding our current client base. Bonner's continued presence in Traverse City improves our ability to find the best coverage at the best price for our clients. He is a tireless advocate for his clients and I'm very excited about how this new alliance serves everyone concerned."


Tom Newman Joins Advantage One FCU as Information Systems Manager

Advantage One Federal Credit Union is pleased to announce the hiring of Tom Newman as Information Systems Manager. Newman will be responsible for the security, compliance and maintenance of the credit union's information systems.

Newman holds an Associate degree in Computer Information Systems from Oakland Community College and brings more than 10 years of information technology experience to the credit union. Most recently, he held the position of technical manager where he was instrumental in system and network support for an array of clients from Fortune 500 companies to financial institutions.

"We are excited to have Tom join our management team," said Jessica Barefoot, chief operations officer. "Tom is a talented, highly experienced professional who has been instrumental in expanding our network infrastructure and maintaining the integrity of critical data for the credit union since 2005."



TLC CCU Hires New Assistant Vice President Human Resources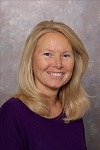 Randy Smith, President & CEO of TLC Community Credit Union (TLC CCU), announced recently that Linda Tomford has joined TLC CCU as assistant vice president of human resources. She is a graduate of Milan High School. Tomford was employed at Edwards Brother Malloy in Ann Arbor for 35 years with more than 15 years of experience in their HR Department. Tomford's responsibilities include overseeing employee benefits, recruiting and employee training, plus managing the Youth Financial Literacy Department at TLC CCU.



Catholic Vantage Financial to Host April Business Development Roundtable Meeting
Register now for the next Business Development Roundtable (BDR) meeting. The BDR group shares information and answers questions from agenda items solicited from the attendees before the meeting. Discussions include current topics, emerging trends and everyday issues. The Spring 2016 meeting takes place April 5 from 10 am.–2 pm. and will be hosted by Catholic Vantage Financial located at: 8817 Sheldon Road Plymouth, MI 48170.
Contact Emma Teller, VP Marketing and Business Development with your registration and topics for the agenda at: (734) 432-0212 Ext 204 or via email. There is no cost to attend. Please RSVP by March 31st. Lunch will be provided.
Go to main navigation