MCUL Congratulates NCUA Chairman Matz on Her Upcoming Retirement
NCUA announced today that Chairman Debbie Matz will retire from her position as head of the credit union regulatory body on April 30.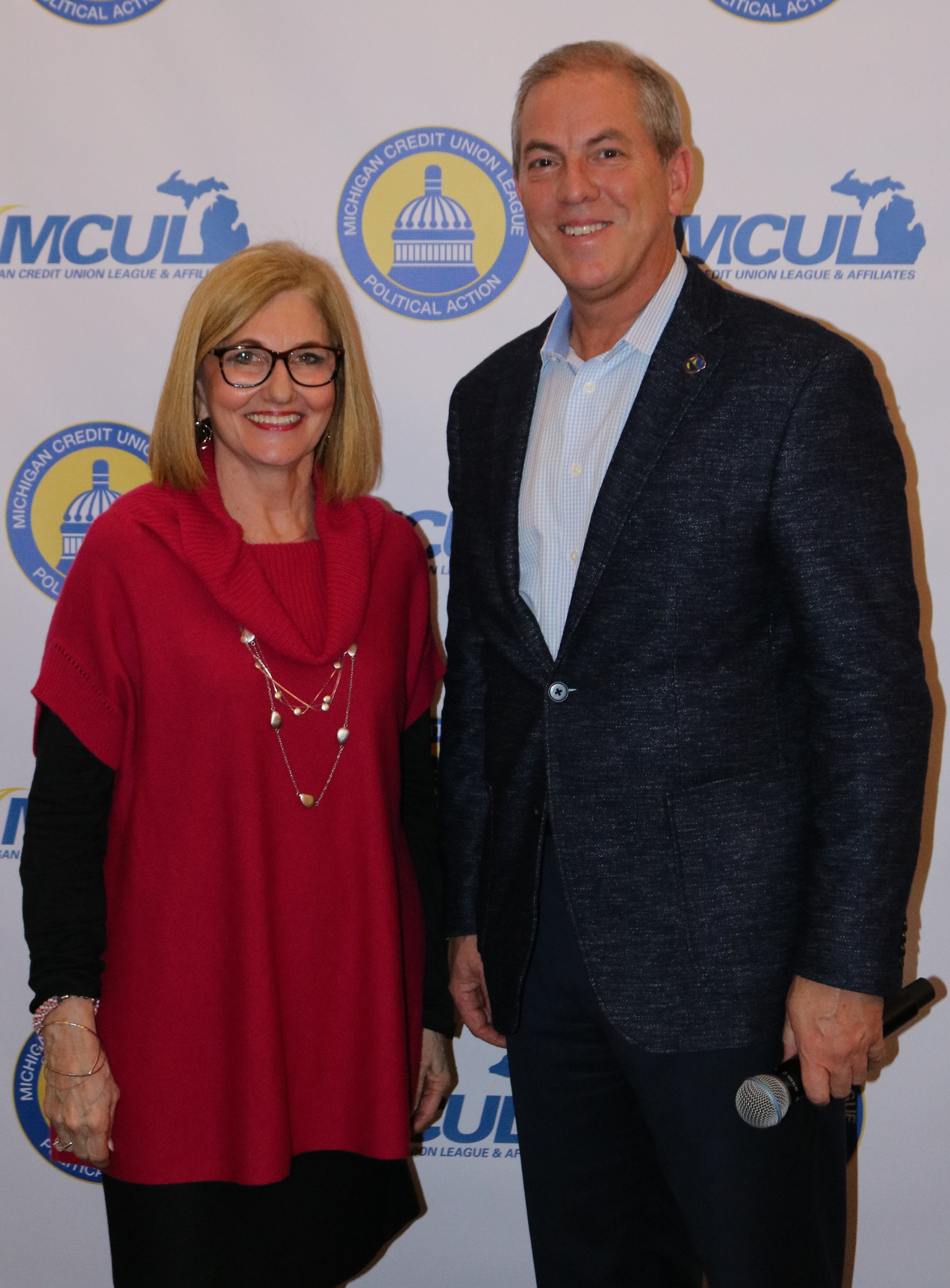 Outgoing NCUA Chairman Debbie Matz, left, joined MCUL President & CEO Dave Adams during an event honoring the Chairman at this year's CUNA Governmental Affairs Conference (GAC).
Matz took the helm at the agency in August 2009, and since then the Michigan Credit Union League has worked closely with Matz and her colleagues on the NCUA Board to craft regulations that help remove barriers for credit union, ease the compliance burden CUs face, promote the credit union difference and more.
"I congratulate Debbie Matz as she steps down as NCUA Chairman," said MCUL President & CEO Dave Adams. "I have appreciated her candor and responsiveness to industry input on a full range of issues. The NCUA Chairman role has tremendous impact on the industry and Debbie has made many positive contributions during extraordinary economic times."
In addition to working closely with Matz, MCUL and its member credit unions have also met with and hosted the Chairman on a number of occasions, most recently at a reception during CUNA's annual Governmental Affairs Conference in Washington.
CUNA President & CEO Jim Nussle echoed Adams's sentiments about Matz's tenure in the NCUA leadership.
"As our regulator, she most recently made substantial progress in removing barriers to credit union service by cutting back regulations related to member business lending and field of membership," Nussle said in a statement. He added that "Throughout the time I worked with her, she kept her door open, always willing to listen to our ideas and concerns about the needs of credit unions at NCUA."
When Matz became NCUA chairman, the credit union industry was foundering in the wake of the financial crisis and the corporate credit union meltdown. Matz oversaw the stabilization of the corporates and recoveries from Wall Street banks that sold toxic mortgage-backed securities that led to the crisis. She also worked to implement a variety of regulatory relief efforts for credit unions and introduced a new risk-based capital rule for credit unions. That rule, though extremely controversial, went through multiple iterations before being finalized, and the finished rule ultimately reflects the input of credit union professionals from across the country.
Go to main navigation