In Brief...
MCUA Update
Yesterday afternoon MCUL's Ken Ross and Steve Dedene of Credit Union One testified before the Senate Banking Committee on the MCUA Refresh package (HB 5017-5022 & HB 5147). After a few brief questions, the Department of Insurance and Financial Services testified on the legislation. Chairman Booher indicated that he could take the bills up as soon as next week if committee members did not have any issues in their discussions behind the scenes.


Lake Michigan Credit Union Hires Heather Cronkright as Mortgage Loan Originator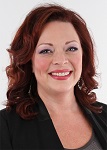 Lake Michigan Credit Union (LMCU) is pleased to announce the hiring of Heather Cronkright as a mortgage loan originator for its Wyoming branch.
LMCU's West Michigan Mortgage Sales Manager, Andrew Clarkson, is very pleased to have Cronkright onboard. "We're looking forward to the immediate impact Heather will have on LMCU's Grand Rapids market. She is passionate about serving her clients, having spent the majority of her career in the mortgage industry. Heather's addition strengthens our mortgage team's position in the Grand Rapids market, and we are thrilled to have her within our organization."
Cronkright was drawn to LMCU for several reasons. "It's my privilege to represent such a stellar institution, known for its stability, value and broad product offerings. This is an organization that takes great pride in providing a superior lending experience, and I'm excited to help fulfill that expectation."
Day at the Auction
CU Direct, Credit Union Solutions Group, Element Fleet Management (formerly known as GE Fleet Services) & Manheim are excited to announce an upcoming Day at the Auction set for March 17, 8am.–noon at Manheim Auto Auction (600 Will Carleton Road, Carleton, MI). The day will give credit unions a firsthand look at what exactly happens at an auto auction. Credit unions will see a complete tour of the facilities, and they will also be able to see the live auction process. There will be time for credit unions to see the benefits of working with Element & Manheim, a partnership put together by CU Direct for credit unions to take advantage of cost savings, higher returns and faster days to sale.

There are over 30 credit unions just in Michigan participating in this program and over 2500 cars were run through this program last year. Please RSVP to Nancy Nadeau (508)229-5610.
TBACU Awards Employee of the Year to Meghan Elliott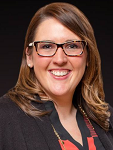 Meghan Elliott was named TBA Credit Union's 2015 Employee of the Year at a recent staff training event. Candidates for the Employee of the Year Award are nominated by peers and chosen based on team cooperation, attitude, community involvement and leadership.
Meghan serves the credit union as the Front Street Branch Manager. Meghan's peers describe her as approachable, supportive, dedicated, positive and always willing to learn more. She is always willing to help where we need her. Meghan will be celebrating her four year anniversary with TBACU later this year.
"Meghan has far exceeded my expectations this first year on our management team," said Karen Browne, CEO for TBACU. "As I was reading the nominations for Meghan, I was thrilled that others see the qualities I have recognized in her. I am honored to have her support here at TBACU."


MCCU Donates to Mar Lee School through Mini-Grant Program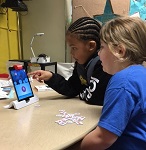 Marshall Community Credit Union (MCCU) recently made a donation of nearly $200 to Mar Lee School through their Mini-Grant program. Mar Lee School reading teacher, Meredith Meeder, submitted the application stating that the funds would be used to purchase two iPad OSMO Kits.
"With the OSMO kits, students can engage in hands on learning which greatly assists those who require extra assistance with reading and math," said Meeder.
The OSMO kits will benefit many Mar Lee students and will act as another tool to build students skills. "We are excited to be able to grant requests such as this one. They will be a great added tool for the teachers and school" states Andrea Tucker, MCCU's Financial Education Coordinator.
MCCU's mini-grant program is available for teachers, administrators and school staff at any of their partner schools.For more information regarding MCCU's Mini-Grant program, or to receive an application, email Andrea Tucker or call at 269.781.9885 x203.
Go to main navigation