Ballard to Deliver Economic Update at AC&E in Detroit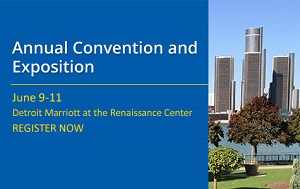 Dr. Charles Ballard, economics professor at Michigan State University, will be the speaker at the "Economic Issues Luncheon" on Thursday, June 9 during the MCUL & Affiliates Annual Convention and Exposition. The conference takes place June 9-11 at the Detroit Marriott at the Renaissance Center.
Ballard will explore what has occurred in the more than seven years that have passed since the financial crisis set off the deepest economic downturn since the 1930s. Even though the economy has made a great deal of progress, with substantial growth of jobs and incomes, he will explain what big challenges remain as well as offer a survey of the economic situation, and discuss policies that can brighten the economic future.
The luncheon is a ticketed event in addition to registration for Thursday. Full convention registration for all three-day is $339 per person, and $284 per person for the 6th full registrant and above from the same credit union. Those interested in hearing Ballard speak are encouraged to secure tickets early, as the luncheon is traditionally a sold-out AC&E event due to popularity.
Go to main navigation