The Importance of Chapter Breakfasts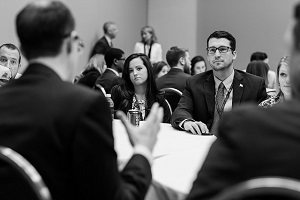 Hosting a chapter legislative event is an important way for credit unions to meet with their state and federal lawmakers. With important issues on the state and federal level, such as regulatory relief, field of membership, member business lending, data breaches and maintaining our credit union tax exemption, talking to elected officials in-district is crucial to making sure that our voices are heard in Lansing and Washington.

Several chapter legislative events have already been scheduled. Attendance at these events is critical to our grassroots advocacy mission and is even more important with this year being an election year. For chapters interested in scheduling a legislative event, setting up an event is simple. To begin planning, contact MCUL Political Affairs Coordinator Haleigh Krombeen or call at (800) 262-6285 ext. 459.
Go to main navigation