Kellogg Community Federal Credit Union is Collecting Donations for the Flint Water Crisis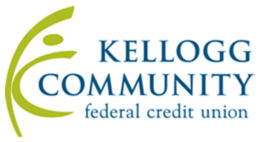 Kellogg Community Federal Credit Union (KCFCU) recently partnered with the Battle Creek Pizza Department (BCPD), and FireKeepers Casino, to provide water to the community of Flint. KCFCU donated 4 pallets of water (7,600 bottles), to the cause, but realized they would like to do more. KCFCU is asking for your help to provide the Flint community with clean water by donating either cases of water or monetary donations which they will use to purchase pallets of water. All of the proceeds collected will go to the purchase of water for Flint residents.
"It is a tragedy that their residents of Flint do not have access to the basic need of water," states Tracy Miller, KCFCU's CEO. "We were proud to have worked with other local businesses to get water to Flint and we feel like we should continue to support the cause since it is going to take some time before the problem is resolved. Our goal is to provide Flint residents with 15,000 bottles of water, and with the help of our employees, members, and community, I know we can accomplish this goal."
To donate, simply stop by any of KCFCU's ten branches throughout West Michigan by Mar. 31. They will make as many trips to Flint as needed, so please keep the donations coming. You do not need to be a member of KCFCU to participate.
Go to main navigation