The Most Important Person at Your Credit Union?
KALAMAZOO—Who is the most important person at your credit union? It may not be who you think.
In a keynote address today at MCUL's Lending and Marketing Conference here, lending expert John Baptista told a crowd that the most important person at the credit union isn't the member—it's the employee. But the credit union won't be operating at its full potential to serve the membership without a well-trained staff.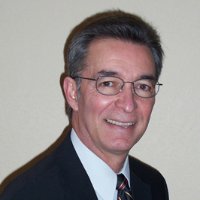 "Once we have employees that are fully and quality trained…if members come in and don't get what they're expecting, they're not going to stay around," said Baptista, adding that if members don't get the service they want they can almost certainly find another financial institution within a five-minute drive from the credit union.
In order to provide optimal service—and in turn grow the credit union's business—CUs need confident employees, he said, and that comes about by nurturing and mentoring employees.
"Members need confident employees, because [in the member's eyes] the employee is the expert," noted Baptista.
Along with confidence, however, Baptista noted that employees need motivation to succeed. But the biggest motivator isn't what you might think.
"It's not money," said Baptista. "Yes, it is to some, but the best motivator is basic recognition." Additionally, he said, managers must keep in mind that employees will be less motivated by what management wants to give them than they will be by what the team actually needs and wants. "Often it's something just as simple as buying them a cup of coffee."
So how can management teams create confident, productive employees? One of the best strategies is by creating a positive office climate, said Baptista. That means everything from being sure employees feel comfortable with their job security, caring inter-office relationships, comfortable workspaces and much more.
The biggest confidence booster, however, is training, and Baptista highlighted a statistic that as many as 69% of employees in organizations are asked to perform tasks without being given the proper training. "It makes no sense," he exclaimed.
Baptista offered Vince Lombardi, former U.S. Olympic Hockey coach Herb Brooks and others as examples of leaders who trained their teams well and gave them the confidence to succeed.
"Confidence doesn't just happen overnight," he said. "How do we get confidence? Training."
Go to main navigation