How Social Media Boosted Lending at Alpena Alcona Area CU
Many credit unions struggle to connect social media and lending, but Alpena Alcona Area Credit Union found a way that helped it close more than $2 million in loans.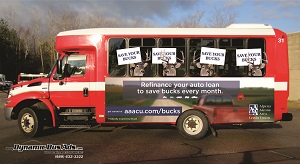 An Alpena-area bus features an AAACU ad created by Chatter Yak.
According to LeAnn Schultz, director of marketing at the $307 million credit union, AAACU hired Wisconsin-based CUSO Chatter Yak to assist with marketing efforts in order to take some of the pressure off of Schultz. Every quarter, Chatter Yak designs a different marketing campaign for the credit union. AAACU selects the product to focus on and Chatter Yak design artwork, newsletter articles, lobby posters and even an ad that spans the length of a city bus.
While Chatter Yak designs the campaigns, said Schultz, "it's difficult to measure the success of Chatter Yak because we don't know how many people got a loan because they saw the bus or a newsletter."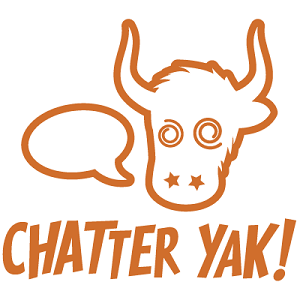 To help with that, AAACU also participates in Yak Tracker, which runs contests and quizzes on the credit union's Facebook page in order to generate loan leads. One of Alpena Alcona's most successful campaigns since launching Chatter Yak/Yak Tracker was a balance transfer promotion in early 2015. Each month Yak Tracker runs surveys on the credit union's Facebook page offering members and non-members the chance to win a $100 Visa gift card. In the case of the balance transfer promotion, users were asked if they carry balances on other cards, whether they would be interested in the opportunity to save money by transferring those balances, and if the user would like to be contacted by a credit union representative.
"We get our top cross-sellers to call them as quickly as possible," said Schultz. "Usually in the first day we average 50 people who want us to call them."
When making those calls, AAACU reps are not only able to bring aboard new members and boost loans for the current promotion, they are also often able to cross-sell on other products like car loans and mortgages.
"We're getting all the other loans that member has just by contacting them from that one survey," said Schultz. "It's just unreal."
'Ideal' for Smaller CUs|
While Schultz said this may not be the case for other credit unions, AAACU didn't see a slow build-up with Chatter Yak—the response was immediate.
"I was the only person in marketing and I couldn't keep up with it, so we hired a marketing clerk last March," she said.

AAACU's latest Chatter Yak campaign focuses on members' post-holiday debt.
Schultz said that while there are costs associated with Chatter Yak, she believes it is a good investment for smaller institutions.
"Smaller credit unions don't always have a marketing person, so this is ideal for them because they could have great campaigns and they're all done for them," she said. "It's going to cost some money, but it doesn't cost the same amount of money as hiring a marketing person. It has freed up a lot of my time that I wouldn't have had so that I can focus on other things."
Go to main navigation