In Brief…
Legislative Update: Tax Exemption
Credit unions would retain their current tax status under comprehensive tax reform legislation being circulated for co-sponsorship. Longtime credit union supporter Congressman Devin Nunes (R-CA) has been in conversations with CUNA since early last year about the importance of preserving the tax exemption. As a result of these conversations, the changes the legislation makes to the method of taxation for financial institutions would not extend to credit unions. This legislation has been rumored to be a vehicle bill for corporate tax reform conversations and will be introduced within the upcoming weeks.

New Home for Honor Credit Union in St. Joseph
The New Year is already bringing exciting news for St. Joseph members of Honor Credit Union. Their current facility at 2920 Lakeview Avenue has served members and the community well for many years, but the need to expand the drive through and be more accessible has always been a challenge. With an Operations Center opening in early 2016, the chance to become more accessible has presented itself on Niles Avenue. Honor CU is excited about providing an updated facility that will be more convenient for member access. They are focusing on developing a welcoming and up-to-date branch that will continue to serve the St. Joe community.
The credit union's purchase of the former Mazda dealership located at 2712 Niles Avenue was finalized Friday, Jan. 8. With new property in hand, Honor CU now begins the process of researching and designing a branch location to provide members a convenient and accessible place to conduct financial business. Honor CU will continue to keep members and the community informed of progress and will release additional information including an estimated timeline and drafts of the branch design as it is available and confirmed. The existing branch building located at 2920 Lakeview Avenue will remain a retail branch until the Niles Avenue location is complete.

Kent County Credit Union Announces Barbara Page as CEO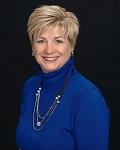 Kent County Credit Union is pleased to announce the appointment of Barbara Page as its new President/CEO, effective September 29, 2015.
Barbara joined KCCU in 2008 as Vice President of Operations. She was promoted to Executive Vice President and its Chief Operating Officer in July of 2013.
"I am honored to be the new President/CEO of KCCU," says Page. "The success of KCCU is based upon our members and our ability to offer the products, services and tools that will meet their diverse financial needs. I look forward to this opportunity."
In addition to having graduated from CUNA (Credit Union National Association) Management School, Page previously worked six years for Will Rogers Bank & Trust Company in Oklahoma City, OK followed by 21 years at Alpena Alcona Area Credit Union, a $285 million credit union serving Northern Michigan. While at AAACU, she served as Senior Loan Officer, Branch Manager and Internal Auditor. She was promoted to Executive Vice President in 2002.

"We are pleased to appoint Barbara Page as KCCU's new President/CEO. With her many years of experience and achievements in the credit union movement, Barbara is poised to take our credit union in an exciting, new direction to serving our members. Barbara's well developed network of industry peers and sustained commitment to success will be a tremendous benefit to our credit union," says Jon Denhof, KCCU Board Chair.


Rock Star Savers Put the Fun in Fundraising at Zeal Credit Union's Rock n' Roller Skate Party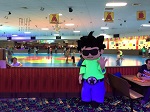 More than 200 people participated in a free Rock n' Roller Skate Party hosted by Zeal Credit Union during the recent holidays at the Bonaventure Skate Center in Farmington Hills. Guests included children and family members of the credit union's Rock Star Savers program.
The Rock Star Savers mascot greeted attendees who generously responded to the credit union's request to bring canned food donations to help feed the hungry. More than 250 pounds of food were collected and donated to the Salvation Army of Plymouth.
"This party serves as a way to give back to our young Rock Star Saver members and our community," said Tiffany Sweet, youth and community development coordinator for Zeal CU. "We are able to give members some free family fun and also help feed the hungry."
During the event, the young attendees had the opportunity to receive prizes for playing financial trivia along with skating races and games. Each youngster received glow bracelets and a Zeal CU cinch backpack.
For more information about the Rock Star Savers program, which is designed for children through age 11 and helps promote financial literacy, visit here.

Kellogg Community Federal Credit Union Holiday Toy Drive is a Success
Kellogg Community Federal Credit Union partnered with three organizations to collect toys for needy children and teens in their community this holiday season. Through partnerships with the Salvation Army, Marshall Area Community Services Inc. (MACS) and the Three Rivers Fire Department, KCFCU collected over 500 toys.
For the thirteenth year in a row, KCFCU was host to the Salvation Army Angel Tree toy drive, utilizing seven of their branch locations throughout Kalamazoo and Calhoun counties, as drop off locations for toy donations. In addition, KCFCU expanded their involvement into Three Rivers and Marshall by collecting toys for the Three Rivers Fire Department's Firefighters for Santa and the MACS toy drives. Thanks to the generosity of all who participated, KCFCU collected a total of 529 toys and gift cards to brighten the holidays for children in need.
"The holidays can be hard for those who are in need," stated Tracy Miller, KCFCU's CEO. "By participating in these toy drives, we can help take the burden off struggling families and bring joy to a child who otherwise might not have had anything under the tree on Christmas morning. We are so grateful for our generous members and employees who helped us donate over 500 toys. "
Go to main navigation