How to Inspire Your CU Service Culture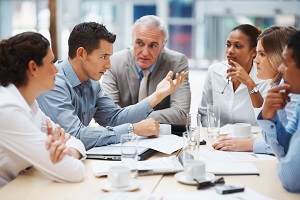 Looking for a way to recharge or inspire a service culture at your credit union? Is your credit union's culture holding you back? Even if your culture is meeting all of its goals, every credit union can benefit from new inspiration.
Come to CU Solutions Group's two-day workshop to learn how to identify your current service solution culture, leverage your culture strengths, and identify opportunities for improvement. You'll leave this workshop with a workable model to make changes and improvements in your work area, department or entire credit union. As a bonus, CU Solutions Group is hosting a networking event for you to share tips and tricks with other credit union professionals.
The training is useful for managers, supervisors, human resources and training professionals, and anyone interested in cultivating an effective culture in their credit union.

It will be held at the Soaring Eagle Casino in Mt. Pleasant, Feb. 10 & 11. Price is $599 per person and drops to $499 per person if your credit union is sending more than two attendees.
Go to main navigation