Top 10 Issues and FCRA Updates at Compliance Conference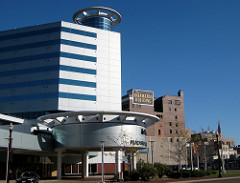 What are the top 10 questions that credit unions ask when calling the League's Compliance Helpline? During the MCUL & Affiliates 2016 Compliance Conference, MCUL and CU Solutions Group compliance experts Glory LeDu, Sarah Stevenson and Barb Boyd will share both the questions and the answers.
The annual event takes place Feb. 11 & 12 at the Radisson Plaza Hotel in downtown Kalamazoo. The first day of the conference is focused on Cybersecurity and day two is packed with a variety of important compliance insights.
"Obtaining Credit Reports Properly: Understanding Permissible Purposes under the Fair Credit Reporting Act" is one such topic. It will outline when credit unions may obtain and use credit reports as part of their operations. This session reviews prior regulatory guidance and requirements to help credit unions understand whether changes to existing procedures are necessary.

The Compliance Conference follows the Lending and Marketing Conference, being held at the same destination. Attendees are encouraged to act fast to register and book hotel rooms.
Go to main navigation