MCUL Asks for Comments on Field of Membership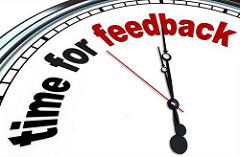 MCUL has issued a summary of the NCUA's Field of Membership proposal and request for comment. The proposed rule would modernize the Federal Credit Union charter in a number of ways, including:
Removing the "Core Area" service requirement as an indicator of low-income persons and underserved areas in favor of annually reviewing the progress of business and marketing plans to assess service objectives within an original or expanded community
Tailor application of population cap to the portion of the area that the credit unions seeks to serve when determining if the area exceeds the 2.5 million population limit, as opposed to the current practice of considering the whole statistical area
Allow combined statistical areas designated by the OMB
Permit addition of adjacent areas to a community consisting of a single political jurisdiction, core based statistical area, or rural district
Recognize Congressional districts as a single political jurisdiction
Increase the population limit for a rural district to 1 million
Amend the definition of underserved area to exclude non-depository institutions and non-community credit unions from the concentration of facilities ratio
Allow "reasonable proximity" through online access to services
Permit addition of persons who work regularly for an entity that is under contract to the sponsor of the SEG listed in its charter, provided there is a "strong dependency relationship"
Permit inclusions of employees of an office or industrial park's tenants
Streamline application process for stand-alone feasibility
Allow a credit union's common bond to include honorably discharged veterans of any branch of the US Armed Forces listed in its charter
MCUL, together with CUNA, strongly encourages credit unions to comment to the NCUA, by Feb. 8, in support of the agency's efforts as well as provide any additional comments. MCUL's summary and request for comment can be found here. Credit unions can also take action and submit comments via CUNA's FOM Action page here. A letter writing guide for submissions can be found here.
Should your credit union have any questions or wish for the MCUL to incorporate your comments into our comment letter please reach out to Sarah Stevenson, Melissa Osborn or Kirk Hanna.
Go to main navigation