Analyst: Expect Another Strong Year for CU Auto Sales
With more than 17.5 million new cars sold last year, 2015 was a banner year for auto lending—and one analyst believes 2016 will be more of the same.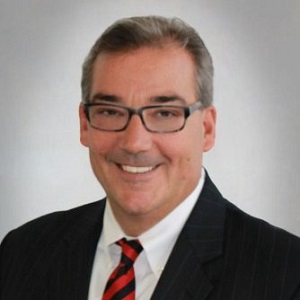 Steve Klees
"I don't predict any downswing," said Steve Klees, an auto analyst and SVP of Specialty Channels with EFG Companies, a Dallas-based company that partners with financial institutions and auto dealers on product solutions. "I know that's a bullish stance, but I just see cheap money. Lenders are still willing to step in and I still see a lot of need for replacement vehicles from pent-up demand post-recession."
One thing that has kept up a need for replacement vehicles is that cars are running longer than ever.
"It's not that uncommon now for many people to have a nine-, 10- or 11-year-old vehicle in the driveway that they don't have much maintenance or repairs on," he said.
As such, many lenders—including credit unions—are also expanding their terms on auto loans beyond the traditional 60-month lifespan.
"If credit unions want their share, they're going to have to participate in 84 and—I hate to even say this—96-month terms to keep the low payments down," said Klees. He observed that the average unpaid balance amount financed on a vehicle now exceeds $30,000, though car buyers still don't want payments to be more than $350 or so. "There's a real problem between the pricing of new vehicles and pricing in the consumers mind that hasn't raised their expectations in the last few years that the payment has to be commensurate with what pricing has been."
Klees admitted that 17.5 million new cars annually probably isn't a sustainable figure, and he ballparked "normal" for current economic conditions at around 16 million—a figure he said could hit within about three years.
Strong Used Market?
Because used car sales are harder to track than new, Klees did not yet have data on 2015 totals for pre-owned vehicle sales, but said to expect 2016 to be similar to 2015 on that front. He added that thanks to high numbers of leased vehicles being turned back in "there's a flood of those vehicles coming back to the pre-owned market," and there could be "a softening" on used car pricing later in 2016—especially if manufacturers begin to offer heavy discounts later in the year in order to push 2016 models off the dealer lot.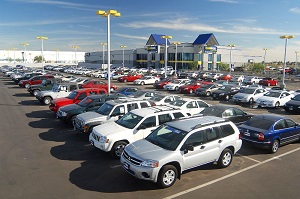 That softening, however, "is going to be offset by demand for a lower-priced vehicle that still has six or seven years of perceived value and life left in it."
While that would be good for used car buyers, it could negatively impact those looking to move into a new-model vehicle.
"If your car is not worth as much when you go in to buy a new one, that has an impact when you can't get what you need for your trade-in in order to keep your payment low," explained Klees.
Strategies for CUs
Asked how credit unions can best position themselves to make the most of another big year for auto sales, Klees suggested being flexible with longer loan terms and finding ways to add ancillary products such as dent programs or tire-and-wheel guarantees that can create additional profit margins.
Demand for those add-on after-market products, he said, has been higher during the last six months than he has seen it in five years.
Credit unions won't have to wait long for things to heat up, added Klees.
"I think spring is going to be excellent," he predicted. "In February, March and April, with tax season and tax returns, people are going to be out buying cars."
Go to main navigation