MCUL Comments on Detroit News CBCCU Embezzlement Confession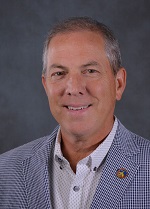 On January 7, the Detroit News reported that a Clarkston Brandon Community Credit Union employee admitted to embezzling $20 million from the credit union over a 12-year period.
It appears the newspaper was tipped off before regulators were able to fully investigate. When MCUL learned of the embezzlement confession, the League immediately reached out to the credit union and also contacted CBCCU's regulator, the Department of Insurance and Financial Services (DIFS). MCUL has offered to help both CBCCU and DIFS with the investigation in any way it can.
"While internal fraud and embezzlement cases are very rare at credit unions and banks, they are a reality for any business that deals with people's money," MCUL President/CEO Dave Adams said. "That's why credit unions and banks are closely regulated, receive annual independent audits, and carry insurance coverage for these incidents."
After being informed about the embezzlement investigation, CBCCU CEO Donna Bullard issued a statement to assure CBCCU's close to 10,000 members that their deposits are fully insured up to $250,000, and that the credit union will conduct "business as usual."
All deposits at Michigan credit unions are federally insured by the National Credit Union Share Insurance Fund (NCUSIF) which insures all member deposits of up to $250,000 per individual depositor. What's more, no member of a federally insured credit union has ever lost even one penny of insured savings according to the National Credit Union Association (NCUA) – which oversees federally-chartered credit unions and administers the NCUSIF.
However, when rare embezzlements happen, it's important for the public to understand just how many safeguards are in place for the protection of depositors' funds, according to Adams.
Some of those controls include:
The requirement for Michigan credit unions to have federal deposit insurance
The requirement to conduct third-party, independent audits at least annually
The requirement to receive at least one annual examination from state and/or federal regulators
The requirement to have fidelity bonds that protect against fraud and embezzlement losses
In addition, credit unions' boards of directors and CEOs also provide an oversight role.
"Unfortunately, even with all of these controls, there will be occasional creative schemes that bypass all of these controls, resulting in losses to a credit union or bank. Undoubtedly, CBCCU officials will cooperate fully with regulators and law enforcement officials to fully understand what happened and what can be learned for future prevention of such unfortunate incidents." Adams said.
Adams added that the greatest protection of all for member funds is the integrity and honesty of credit union officials that accounts for the extraordinarily low level of fraud and embezzlement in credit unions and banks nationally.
Go to main navigation