Two Day Compliance Conference Features Cybersecurity and More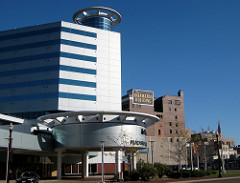 With the New Year comes a new focus on what compliance issues credit unions will need to be prepared for in 2016, which makes registering for the MCUL & Affiliates Compliance Conference a top priority.
Now is the time to register for the event, and to book rooms at the Radisson Plaza Suites in downtown Kalamazoo by Jan. 18. Being held Feb. 11 & 12, the first day of the event features sessions including "Cybersecurity: There is No Gambling with Member Data," "Cybersecurity Exam: Examiners Perspective," "Building Effective Internal Cyber Policies and Procedures," "FFIEC Cybersecurity Self-Assessment: Critical Tool or Another Pointless Risk Assessment?" and "Third Party Technology Contracts: Understand the Risk."
The second day of the conference offers a special bonus for those interested in learning about ComplySight, a self-assessment tool that can help credit unions stay on top of regulatory changes and manage the compliance jungle. The session comes with a 30-day free trial of ComplySight, so attendees may bring along a laptop for an interactive opportunity to explore the powerful resource.
Other sessions focus on "Compliance Helpline Top 10 Issues," "Innovation in Consumer Payments: Staying Relevant and Compliant All at the Same Time," "Obtaining Credit Reports Properly" and more.
Registration is $310 per person for those who register by Jan. 18 and $360 per person after this date. The event offers a one-day registration rate as well, and takes place at the same location, immediately following the Lending and Marketing Conference being held Feb 9 & 10.
Go to main navigation