Top Issues are Focus of Lending and Marketing Conference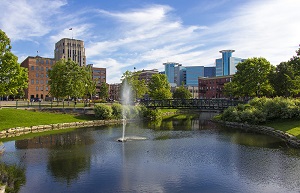 Now is the time to register for the MCUL & Affiliates 2016 Lending and Marketing Conference being held Feb. 9 & 10 in downtown Kalamazoo. Hotel rooms are being held at the Radisson Plaza Suites until Jan. 18, which is also the savings deadline date for attending at the $310 per person registration rate.
The timely agenda features over 30 sessions targeted toward lending and marketing professionals, with more than two dozen industry experts from across the country making presentations.
The event is designed to deliver trending topics and compliance insights to prepare credit unions for the future, bringing together regulators, consultants, industry peers and other experts to delve into issues such as innovation in consumer payments, viral marketing, troubled debt restructuring, growing loans and membership, community reinvestment and more. This year, the conference features optional "Power Sessions" on personal-, political- and product-topics, all in an effort to help professionals better manage and navigate their busy lives.
Registration is $360 per person for those who register after Jan. 18. The Lending and Marketing Conference takes place just prior to the Compliance Conference, being held at the same location on Feb. 11 & 12.
Go to main navigation