Credit Union Secures Grant to Highlight 'Vets Returning Home'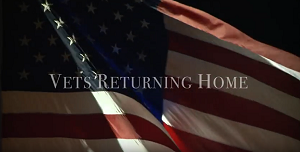 Central Macomb Community Credit Union secured a Community Reinvestment Grant from the Michigan Credit Union Foundation to show how credit unions can help the underserved. The grant helped Central Macomb create a short video documentary featuring Vets Returning Home, a transitional home for veterans in Roseville.
Highlighting the needs of veterans and the support provided by the facility and by the credit union, the video features three veterans seeking to get reacclimated to civilian life. Their common thread is Sandy Bower, the founder and director of Vets Returning Home, which provides assistance through housing and other resources to veterans.
"In the fall of 2013, our board of directors brought to our attention that Vets Returning Home was opening in Macomb County to assist homeless veterans, and we reached out to Sandy to see how we could help," said Drema Isaac, president/CEO. "Since making a donation at the start-up, we have given several classes to the veterans about managing their finances and understanding their credit score. When this opportunity for the Community Reinvestment Grant came up, we naturally thought of our veterans and highlighting the good works happening right in our backyard."
Vets Returning Home is a Michigan registered nonprofit agency operating a transitional living facility designed to address the urgent needs of veterans in crisis. A goal of the grant project is to raise awareness of the needs and services available, inspiring additional community support for veterans and for the Vets Returning Home agency.
The video can be viewed at CMCCU's website. For information, contact Paula Rose, vice president of marketing, at 586-466-7800 ext. 123.
This grant project is one of thirteen Community Reinvestment Grants provided by the Michigan Credit Union Foundation in 2015. The foundation utilizes cooperative donations to help Michigan credit unions make a difference with financial education, community reinvestment and professional development support. Learn more, donate, or apply for programs here.
Go to main navigation