The Good News and Bad News about Compliance in 2016
The bad news is that there isn't much good news about compliance. One expert is predicting that the credit union compliance burden isn't going to get much better in 2016.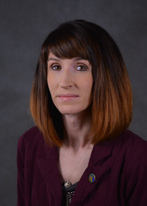 Sarah Stevenson
That's according to Sarah Stevenson, senior regulatory and legislative affairs specialist at the Michigan Credit Union League (MCUL), who noted that the Consumer Financial Protection Bureau (CFPB) has "a very heavy rulemaking agenda" planned for the new year.
Stevenson reminded that while nearly all credit unions are exempt from the CFPB's examination oversight, they are still subject to its rulemaking authority—and the bureau has its eyes on a number of items in the coming months.
"Federally, the CFPB has payday lending that they'll issue," she said. "Overdrafts, debt collection and arbitration are also all on their agenda for this year. Payday lending and overdrafts are going to be hugely important, because overdraft and courtesy pay income is such a significant source of non-interest income for credit unions. If we have more regulation on top of it there will be some credit unions exiting the market on products they're already strapped to offer."
The NCUA is also currently seeking comment on its proposal to overhaul field of membership rules for federally chartered credit unions. That move—which MCUL is currently drafting a letter in support of—would expand FOMs for single common bond, multiple common bond and community-chartered credit unions, allowing more growth opportunities for CUs of all sizes.
At the state level, said Stevenson, legislators will also be looking at payday lending, including the potential later this year for rulemaking on installment payday loans. Other positive changes are also in the works, including MCUL's continuing discussions with state lawmakers on legislation that would update the Michigan Credit Union Act for the first time in more than a decade. If passed by both houses—the bills have already cleared the House with overwhelming bipartisan support—that legislation is expected to land on Governor Snyder's desk for his signature by Easter, and could go into effect as soon as summer. For more information on the MCUA update, click here.
No Rush on Final Rules
When the NCUA increased its definition of a "small" credit union last year from $50 million in assets to $100 million, hundreds of credit unions received additional regulatory relief. But Stevenson pointed out that the overall compliance burden is so significant that even those CUs will only see a minimal difference.
"They're pulled out of the final risk-based capital rule—that's phased in over the next couple of years—so it does exempt them from that," she said. Stevenson added that NCUA is also expected to issue an additional supplemental capital rule sometime during the first half of the year that would permit all credit unions access to supplemental capital, not just those designated as low-income credit unions.
With all eyes already on November's election, however, Stevenson predicted that lawmakers may have little time for rulemaking this year. She predicted "a lot of proposals but not a lot of final rules." She noted that the Federal Accounting Standards Board has had a proposed rule out for three years and has only recently begun discussing finalizing that rule.
Go to main navigation