What the Fed's Interest Rate Hike Means for Michigan Credit Unions
Economists are optimistic that the recent interest rate hike by the Federal Reserve will not have a negative impact on credit unions, either nationally or in Michigan. In fact, it could be the start of good things to come.
Perc Pineda, senior economist at CUNA, emphasized that the Fed's willingness to raise rates—which have stood at near zero for the last seven years—by a quarter point to half a percentage point signals an optimistic view of the economy.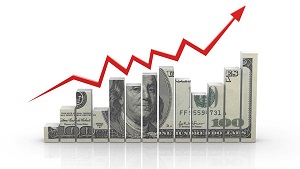 "The rate hike has a strong signaling effect that the U.S. economy is on solid ground and will positively impact savings and investments, leading to higher GDP growth," said Pineda. "If the long-term expectations of the household and business sectors are upbeat, we could be seeing higher growth moving forward."
That sentiment was echoed by Norman Obst, a professor of economics at Michigan State University in East Lansing, who suggested that more profitable days may soon lie ahead for some credit unions.
"Interest rates were so low that essentially losses or very small profits were being generated on different types of accounts," said Obst. "This should reduce those losses. If the Fed continues raising rates, banks and credit unions should be able to increase the amounts they're paying on deposits. Essentially what the Fed is doing is paying higher rates to financial institutions on their reserve accounts. Those [institutions] who deal directly with the Fed are going to see slightly higher payments than before on their reserves."
Obst added that thanks to improvements in the Michigan economy—including a strong auto manufacturing sector and declining unemployment levels—Michigan shouldn't see too much of a negative impact from the rise in rates.
The pair were split, however, on the long-term impact the Fed's move will have on the national economy.
While the Fed's outlook indicates a strong economy, said Obst, "the issue is how strong the economy really is, and can the U.S. economy withstand this increase given all of the vulnerabilities in different sectors of our economy?" He noted the impact declining oil prices have had on the high-yield bond market and pointed to strong auto sales as reflective not of improving economic conditions, but of the result of ultra-low rates and lengthening terms.
"The fact that [consumers] have been able to buy at such weak terms, such low interest rates and very low [underwriting requirements] suggests that we may be borrowing auto sales from the future," said Obst.
Obst said he believes it is unlikely that the Fed will raise rates again during the next 12 months.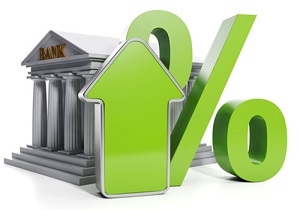 "Assuming the dollar continues to rise, the Fed is going to be very hard pressed to put another interest rate increase into effect," he said. "Another thing to keep in mind is that it's a small absolute increase of a quarter percent, but in percentage terms it's enormous. Going from almost zero to 0.25-0.50 percent—that's close to a doubling of rates."
CUNA's Pineda, on the other hand, said that a 25 basis-point increase, along with "ample time for the next rate hike" shouldn't have a negative impact on the economy.
"The interest rate risks that credit unions face are minimal considering that for the third consecutive year, long-term assets as a total assets have been falling," he said.
Michigan State's Obst suggested that the increase could ultimately benefit credit unions' bottom lines. But, he added, "credit unions need to be careful about subprime loans for automobiles and be very careful with very long-term loans. Credit unions need to strengthen their balance sheets and make sure that if they're doing internal stress tests to ensure that if the economy turns down they can survive it."
Go to main navigation