Holiday Shopping Means Big Spike in Mobile Payments Usage for Some Michigan CUs
Consumers are used to pulling out the plastic during the holiday shopping season, but some credit unions are finding that this year more and more members are skipping the plastic and reaching for their phones.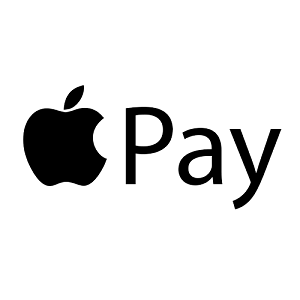 Since Apple Pay debuted in October of 2014, more than 400 credit unions nationwide have signed on to offer the mobile payments channel to members. While only a handful of credit unions offered it in the early days, their numbers have gradually increased throughout 2015 as consumer demand a mobile payments solution from their financial institution has risen.
Consumers CU in Kalamazoo began offering Apple Pay in January and February, respectively, for its credit and debit card portfolios. According to VP of Operations Lindsay Land, transactions via the mobile channel have growth by an average of 21 percent every month since it was launched.
"As you see more merchants start to implement Apple Pay, you see it more out and about when folks are shopping, so that probably has sparked some of the growth," she said. "But our marketing team has also done some blogs on Apple Pay and done a good job getting it out to our membership as well, so it's probably a two-fold effect."
Now that the holiday season shopping season is in full swing, Consumers is reporting 40 percent growth in Apple Pay transactions since November, though Land speculated that the bulk of that growth is likely from late November, with consumers stocking up on Thanksgiving items and starting their holiday shopping.
Most of that traffic has been from the credit union's debit card users, which is about four times the size of its credit card portfolio. Regardless of the platform, Land said she does not expect to see transaction volumes stay at that level once the holidays are over.
"I do think mobile payments will start to increase," she speculated, noting that the credit union plans to roll out additional channels—including Android Pay and Samsung Pay—by the end of Q2 2016. "Since transactions will decrease as a whole after the holiday season, Apple Pay transactions will decrease naturally to that 21 percent month-over-month growth."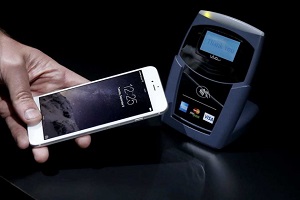 Even though the number of credit unions currently offering Android Pay and Samsung Pay is dwarfed by those with Apple Pay, Land said she believes mobile payments usage will grow significantly as more financial institutions roll out those offerings, if only because Android mobile phone users comprise so much more of the market than iPhone users.
Other mobile solutions, such as MasterCard's MasterPass and Walmart's recently announced Walmart Pay are also entering the market, but none of those yet have the adoption rates of Apple Pay.
"We'll probably have higher adoption [with Samsung and Android Pay] just because of those statistics," she said, noting that as much as 70 percent of mobile phone users are on Android devices. "I think it will probably kick off a little faster than Apple Pay did, especially because folks are already used to things like Apple Pay."
Going Up, 'Regardless of the Holiday Season'|
Many other Michigan credit unions also offer Apple Pay, but some aren't yet boasting the same kind of numbers as Consumers CU.
Advia Credit Union in Kalamazoo launched Apple Pay in mid-November across its credit and debit portfolio and recorded a total of 270 transactions during the second half of the month. Joli Hensley, Advia's marketing administrator, said she believes that those numbers will tick up for December thanks to holiday shopping and more members signing up.

"As more merchants get on board, more members will adopt it, so regardless of the holiday season, I think we're going to see a natural trend up for a while," she said.
Livonia-based Zeal CU was another Michigan credit union to go live with Apple Pay during November, though VP of Application Services Francesca Juricny said the credit union has only seen a few members transact with Apple Pay so far.
"The biggest drawback at this point is the number of merchants offering it," she said. "I would love to use it everywhere I go, but not everybody offers it. I think that's one reason we're seeing such slow growth."
All of the credit unions who spoke to MCUL for this story said they implemented mobile payments at the demand of members, and Juricny said the credit union is hopeful that Apple Pay will encourage members to put the credit union's plastic at top of wallet.
"Hopefully we're going top of wallet for members who would've chosen a different card in the past," echoed Advia's Hensley.
Go to main navigation