In Brief..
Catholic Federal Credit Union Names Ann Lagalo 2015 Deborah L. Frisch Employee of the Year
Ann Lagalo was chosen as the 2015 Deborah L. Frisch Employee of the Year. Annually, credit union management selects one employee who has displayed exceptional work performance, service to the membership and dedication to the credit union goals.
"Management and the Board of Directors are very proud to celebrate the accomplishments of Ann Lagalo, while honoring the memory of our good friend Deb Frisch," stated Alan Watson, President/CEO. "This is a very special award and just one of the things that emphasizes Catholic Federal as a great place to work and handle your personal finances."
"It is very humbling to be chosen by the management staff as the 2015 employee of the year," said Lagalo. "Deb has impacted many lives here at Catholic Federal and it is truly an honor to carry on the Deborah L. Frisch legacy."
Lagalo has been employed at the credit union for more than 15 years and is currently the Loan & Member Service Supervisor.

Kent County Credit Union Announces Barbara Page as CEO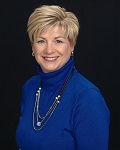 Kent County Credit Union is pleased to announce the appointment of Barbara Page as its new President/CEO, effective September 29, 2015.
Barbara joined Kent County Credit Union in 2008 as Vice President of Operations. She was promoted to Executive Vice President and its Chief Operating Officer in July of 2013.
"I am honored to be the new President/CEO of Kent County Credit Union," said Page. "The success of KCCU is based upon our members and our ability to offer the products, services and tools that will meet their diverse financial needs. I look forward to this opportunity."
In addition to having graduated from CUNA Management School, Page previously worked six years for Will Rogers Bank & Trust Company in Oklahoma City, Okla., followed by 21 years at Alpena Alcona Area Credit Union, a $285 million credit union serving Northern Michigan. While at AAACU, she served as senior loan officer, branch manager and internal auditor. She was promoted to executive vice president in 2002.
"We are pleased to appoint Barbara Page as KCCU's new President/CEO," said Jon Denhof, KCCU Board Chair. "With her many years of experience and achievements in the credit union movement, Barbara is poised to take our credit union in an exciting new direction to serving our members. Barbara's well developed network of industry peers and sustained commitment to success will be a tremendous benefit to our credit union."

Battle Creek Chapter Hosts Lunch & Learn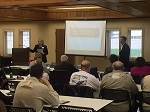 MCUL's Battle Creek Chapter hosted a lunch & learn with featured speaker George Franklin, president of Franklin Public Affairs LLC and former vice president of worldwide government relations for Kellogg Company. The luncheon took place at Kellogg Community FCU on Nov. 23 and focused on lobbying as the main topic.
State Legislative Coordinator Kari Bearman was in attendance for the MCUL, along with many credit union executives and board members from all area credit unions. Franklin, who released his first book Raisin Bran and other Other Cereal Wars in 2014, gave a presentation of his experiences in politics and how lobbying is important for the credit union industry.
"We were honored to have Mr. Franklin share his experience and knowledge with us," Linda Williams, Battle Creek Chapter's Legislative Representative said. "The MCUL encourages all credit unions to get involved in advocacy and build relationships with state and federal legislators. We hope everyone who attended our Legislative Lunch & Learn was inspired by Mr. Franklin's message and are motivated to continue to play an active role in advocating for credit unions."

Detroit Free Press Names CASE Credit Union a Workplace Achiever of the State of Michigan 2015 Top Workplaces Award
CASE Credit Union has been awarded a 2015 Top Workplaces, Workplace Achiever honor by the Detroit Free Press. The Top Workplaces lists are based solely on the results of an employee feedback survey administered by WorkplaceDynamics, LLC, a leading research firm that specializes in organizational health and workplace improvement. Several aspects of workplace culture were measured, including alignment, execution, and connection, just to name a few.
"The Top Workplaces award is not a popularity contest. And, often times, people assume it's all about fancy perks and benefits." says Doug Claffey, CEO of WorkplaceDynamics. "But to be a Top Workplace, organizations must meet our strict standards for organizational health. And who better to ask about work life than the people who live the culture every day—the employees. Time and time again, our research has proven that what's most important to them is a strong belief in where the organization is headed, how it's going to get there, and the feeling that everyone is in it together." Claffey adds, "Without this sense of connection, an organization doesn't have a shot at being named a Top Workplace."
"Receiving recognition as a Top Workplace validates our commitment to providing our employees with a positive work environment that challenges and encourages them to develop personally and professionally," stated Jeffrey Benson, President/CEO. "It's an honor to achieve this award and I'm extremely grateful to work with such a great group of individuals."

Catholic Federal Credit Union Staff Raise Money for "The Movember Movement"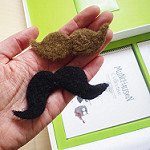 Catholic Federal CU employees sported fake mustaches on name tags, shirts and above lips to raise money in support of the Movember Foundation.
The Movember Movement was created to help fight prostate cancer and to promote men living happier, healthier and longer lives. Men pledge to grow out their moustache – otherwise known as their "mo" – for the entire month of November while collecting donations to fund men's health research. Too often, men neglect to be screened for prostate and testicular cancer, and let their mental health take a backseat to other problems.
All money raised by Catholic FCU staff will stay local and help research continue in the Great Lakes Bay Region.

Marshall Community Credit Union Donates to Marshall United Way
Employees of Marshall Community CU recently made a donation to Marshall United Way. A total of $1,450 was raised: $1,200 provided by employees, and $250 in matching funds from Marshall Community CU.
Go to main navigation