MCUA Update Heads to Senate After Moving Easily Through House
Watch MCUL's Kirk Hanna talk about what it took to garner bi-partisian support, and the next steps involved in passing the legislation.
The Michigan House of Representatives on Wednesday passed a six-bill package that will modernize the Michigan Credit Union Act (MCUA) for the first time since 2003.
These bills—which were passed unanimously out of the House Financial Services Committee—received overwhelming bipartisan support. The six-bill package (House Bills 5017-5022) contains a number of measures designed to provide regulatory relief, including eliminating fixed asset limits for well-capitalized credit unions, more board delegations for routine matters, updated IT vendor contracting requirements and much more.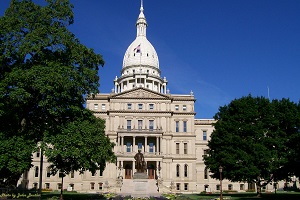 "Today's passage by the House was a step forward for Michigan credit unions but more importantly it will benefit credit union members across the state," said Ken Ross, EVP/COO of the MCUL. "Our Government Affairs team worked very closely with Chairman Tony Forlini and members of the State House as they vetted these bills, and we look forward to working just as closely with their Senate colleagues as we work our way through the process."
Click here for a look back at the MCUA update and its journey from the House Financial Services Committee to Wednesday's vote on House floor.
Go to main navigation