As National Housing Market Improves, Mortgage Lending Surges at Michigan Credit Unions
Credit unions in Michigan are continuing to contribute to improvements in the housing market, Nationwide, more than one million homeowners came out from under water on their mortgages during the third quarter of 2015, meaning they finally owe less on their homes than the properties are worth.
That's according to a recent story from Nightly Business Report, which also noted that home prices nationally rose by 6.8% year-over-year between October 2014 and October 2015.
Here in Michigan, however, home prices dropped 9.39 percent during that same time period, according to data from Michigan Realtors, as sales rose by 3.4 percent. Similarly, year-to-date (January through October 2015), sales are up 7.32 percent, with the average home price only up by 3.71 percent.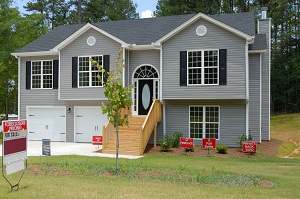 With those numbers in play, Michigan credit unions have seen strong growth in first mortgage lending and home equity loans. According to data from CUNA, Michigan CUs saw a 9.6 percent increase in first mortgage loans during the third quarter of 2015. But that figure pales in comparison with individual cities. For example, Detroit-based credit unions saw a 21.7 percent surge in mortgage volumes. Grand Rapids CUs saw mortgages up by 32.7 percent, and Traverse City saw a 31.3 percent increase. Credit unions in Muskegon, Marquette and Flint saw increases of 8 percent or better.
Home equity loans and second mortgages were also on the rise during Q3, with Michigan credit unions seeing 7.9 percent growth in that arena. On a city-by-city basis, Grand Rapids and Kalamazoo posted whopping 64.1 percent and 117.8 percent increases, respectively, while Flint credit unions also saw a 5.2 percent increase.
Michigan's housing market continues to rebound along with the national housing market and the overall economy. First mortgages at Michigan credit unions have risen by an average of 4.65 percent statewide each year since 2009, including growth above 7 percent in both 2013 and 2014. The first three quarters of 2015 eclipsed those numbers with 9.6 percent growth.
Similarly, home equity and second mortgage loans have also seen dramatic increases. While those numbers shrank every year between 2009 and 2013—hitting bottom at losses of 10 percent during 2011 and 2012—2014 saw a slight uptick at 0.5 percent growth. During the third quarter, Michigan CUs experienced 7.9 percent growth in second mortgages and home equity loans, eclipsing the U.S. national average of 2.8 percent.
Those strong housing numbers helped fuel 11.6 percent overall loan growth at Michigan CUs during Q3. For more information on growth at Michigan credit unions, including how they're helping boost small businesses, click here.
Go to main navigation