Invite Your Community Library to Educate Kids During Credit Union Sponsored "Money Smart Kids Read"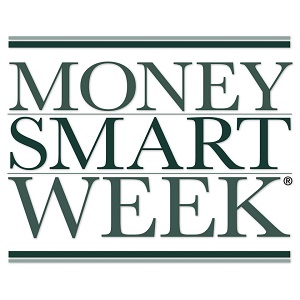 Michigan families across the state will have the opportunity to read and keep a copy of the popular Bunny Money book courtesy of Michigan's credit unions through their local libraries during Money Smart Week, April 23 -30. More than 100 community libraries have already signed up.
Credit unions are encouraged to reach out to their community libraries to make them aware of this opportunity and to encourage their participation. This flyer (link to the attached) provides libraries with participation guidelines and instructions to sign up but there is still room for more; interested libraries are asked to register by Nov. 25 to reserve the free books.
For Money Smart Kids Read, MCUL will donate 8,000 copies of the Bunny Money book to be read and given out to families attending story time events at participating Michigan libraries during Money Smart Week. The popular book introduces children to the value of money and how to save. A prominent book label will remind families that the book was donated by Michigan credit unions along with the CU Link Michigan website address to help them learn about and locate credit unions.
Credit unions are also encouraged to enhance this book sponsorship by partnering with participating libraries for supplemental activities during the Money Smart Kids Read sessions in April. This is a great opportunity for credit unions to initiate or strengthen partnerships with local libraries. Libraries may welcome credit union participation in publicizing the events, greeting families, handing out the books, providing supplemental giveaways such as piggy banks and conducting supplemental activities with families.
We hope credit unions participate in Money Smart Week in other ways by signing up as a partner on the website and hosting financial education events for youth and adults. Registered Money Smart Week partners will receive periodic updates about Money Smart Week opportunities and are able to post their activities into the online Money Smart Week calendar.
Money Smart Week, an initiative of the Federal Reserve Bank of Chicago, is a public awareness campaign designed to help consumers better manage their personal finances. National Money Smart Week partners include the American Library Association and the Financial Planning Association among others. These groups work together once a year to stress the importance of financial education, inform consumers about where they can get help and provide free educational seminars and activities throughout the week.
For additional information, contact Michigan's Money Smart Week Chairwoman Kelly Masters.
Go to main navigation