Cybersecurity Day Kicks off 2016 Compliance Conference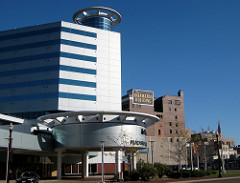 The agenda has been announced and registration is now open for the MCUL & Affiliates 2016 Compliance Conference, being held Feb. 11 & 12 at the Radisson Plaza Hotel in Kalamazoo.
The two-day event will open with an entire day focused on Cybersecurity, including "Cybersecurity: There is No Gambling with Member Data!" being facilitated by Tom Schauer, a security assessment consultant. Schauer will discuss the use of breach simulation as an effective means to predict the impact of a breach, and will provide practical advice regarding the top ten activities that credit unions must focus on to reduce cybersecurity risks.
Other sessions the first day of the conference include:
"Cybersecurity Exam: Examiners Perspective"
"Building Effective Internal Cyber Policies and Procedures"
"FFIEC Cybersecurity Self-Assessment: Critical Tool or Another Pointless Risk Assessment?"
"Third Party Technology Contracts: Understand the Risk."

Day two highlights include:
"Compliance Helpline Top 10 Issues"
"ComplySight Lunch & Learn"
"Obtaining Credit Reports Properly: Understanding Permissible Purposes Under the Fair Credit Reporting Act"
"Innovation in Consumer Payments: Staying Relevant and Compliant All at the Same Time"
"Compliance Panel."

Registration for the full conference is $310 per person by Jan. 18; $360 after that date. A one-day registration option is available for $169 per person by Jan. 18 and $199 after that date. The Compliance Conference follows the Lending and Marketing Conference being held at the same destination on Feb. 9 & 10.
Go to main navigation