9 Ways Credit Union Professionals Make the Important Sound Interesting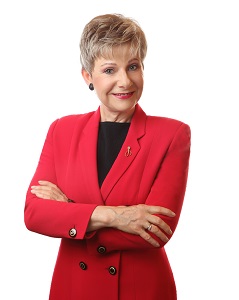 All credit union leaders and professionals need to be good communicators. In order to help, professional speech expert Patricia Fripp has nine suggestions to delivering important presentations and making them sound interesting:
Members and staff believe stories more readily than numbers or statistics. The listener processes stories in three ways: intellectually, emotionally, and visually (by visual aids and the speaker's movements). Start with a story, and then use a statistic or visual aid to emphasize or elaborate the point.
Remember the who factor; audiences are people, and they are interested in other people. Use stories about people, particularly your credit union heroes. Look internally and externally in your credit union for the stories of your own everyday heroes. Why not tell one hero story at every team meeting?
Sound words build tension. Crack! (Was that lightning?) Build tension in the leadership message, and then break it or relieve it as a means of holding audience attention. We all love suspense.
Smell and other sensory words also trigger the formation of memory. See, hear, smell, feel, taste what?
Twist a phrase. "You can't teach a young dog old tricks." – Warren Buffet, billionaire, on why he consistently hires retirement-age managers rather than younger ones.
Add interest to your speaking with alliteration, repetition, and rhythm.
Statistics should be distilled and used sparingly. Startling numbers are effective.
Quotes allow us to borrow the best that has been said or written. They can convey authority, brevity, relevance, humor, etc. Quotes put the human voice in your leadership message. Use contemporary quotes, if possible. Be accurate. Use tone of voice to convey the quote, rather than saying "quote-unquote." Edit quotes down to the meat. Paraphrase quotes that are longer than one or two lines.
When discussing a big issue, "Tell the story of the war through the eyes of one soldier."
Friday, Nov. 20th, 2pm. ET, MCUL Presents Patricia Fripp's "How to Become a Great Presenter Easily, Conveniently, Quickly" covering the following:
Accelerate your career with good presentation skills
Inspire action and commitment
Speak with clarity and confidence
Open every presentation with impact
Connect to every audience of every size
Feel comfortable speaking in any situation.
This is Patricia Fripp's return to MCUL after delivering a very successful keynote speech in June at MCUL's 81st Annual Convention & Exposition.
This webinar is free. If you can't attend, register to receive the replay link.
Go to main navigation