Harnessing the Power of Viral Marketing at February Conference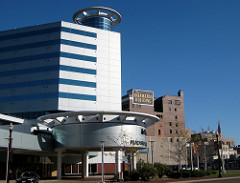 Credit union professionals from across the state will head to Kalamazoo, Feb. 9 & 10 for the MCUL & Affiliates 2016 Lending and Marketing Conference, at the Radisson Plaza Hotel.
An agenda packed with over two dozen sessions will kick off with a marketing keynote delivered by Rob Bliss, who has garnered more than 100 million YouTube views in the past three years with organic, viral videos. In a presentation that Bliss will deliver on "Harnessing the Power of Viral Marketing," he'll discuss how the world of marketing has changed to allow messaging to be shared and channeled in an entirely different, yet affordable and targeted manner. Through an examination of viral content, this session provides an overview of viral marketing, how it's done and the lessons it teaches to all marketers.
Also, industry consultant John Baptista will present a lending keynote on "There is No Failure in Confidence" that will explore serving member lending needs by ascertaining staff are knowledgeable, friendly, helpful, service-driven and confident.
Registration is now open for the event, which is offered at $310 per person for those who register by Jan. 18 and $360 after this date. Hotel reservations may be secured at a negotiated rate online with the Radisson Plaza Hotel directly.
Go to main navigation