In Brief...
Senator Margaret O'Brien Visits Kalsee Credit Union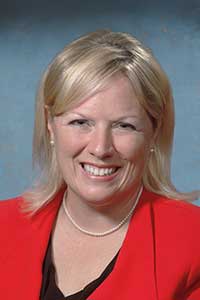 First term Senator Margaret O'Brien visited with Kalsee CU staff in Kalamazoo on Friday, Oct. 30. Senator O'Brien currently serves on the Senate Banking and Financial Institutions Committee. Rudy Callen, CEO of Kalsee CU provided Senator O'Brien a tour of their headquarters and introduced her to the Kalsee CU team. While O'Brien has never worked in a financial institution, she brings years of real estate experience to the legislature as a licensed Realtor. Credit union leaders were accompanied by MCUL staff, and had the opportunity to discuss the MCUL's legislative agenda and provide an update on the MCUA update package which is currently being considered in the House of Representatives.

Budget Now for Training Tomorrow!
It's that time of year again, the leaves are changing, the flip flops have been packed away, and the dreaded white stuff is on the horizon! You know what that means, it's time to budget for next year. Don't leave your training and development efforts out in the cold! Budget today for culture changing, member enhancing, and employee engaging training. We have customized training options for you and your team. Take a look at just a few of our offerings:
• Frontline Sales and Service Training
• Management Strategy Sessions
• Employee Coaching and Development for Managers
• Providing Feedback and Employee Performance Assessments
• Developing a Sales and Incentive Plan
• Board Training- Credit Unions Today
When you work with one of our experienced Training Consultants, you'll receive customized training, advice, and ongoing support in the area(s) most important to your organization. Contact us today to plan for your tomorrow!

How Engaged are Your Employees?
The truth might surprise you and the affects could be hurting your employees and members more than you know! In a Huffington post article from January, 2015 titled: 13 Disturbing Facts about Employee Engagement, it was reported that employee disengagement costs the U.S. economy more than $500 each year! If you are ready to step into the light and face the facts, contact one of our experienced consultants to take advantage of our customized Employee Engagement Survey. Our surveys come complete with post-survey reports and analysis, as well as strategic management based on the survey findings. Let us help to get you the data you need and start reducing the cost of disengagement now!
Our survey measures the following employee satisfaction factors and contains over 70 closed-ended statements to gauge employee satisfaction levels:
• Supervisory Practices
• Working Conditions
• Teamwork
• Service Quality
• Pay and Benefits
• Communication Systems
• Management Practices
• Employee Involvement
• Credit Union Goals and Philosophy
• Performance Issues
• Overall Satisfaction
• Organizational Policies
To ensure anonymity, our survey is electronically administered and handled completely by your CUSG Consultant. Once completed, the survey is published on a confidential website and an email invitation explaining the process is sent to all employees at your Credit Union. Employees enter the website via the Internet, complete the survey and submit the survey electronically. The process is very seamless and provides quick turnaround results!
Contact us to set up your Employee Engagement Survey before November 30th and receive a $500 discount!

IMPACT SAGINAW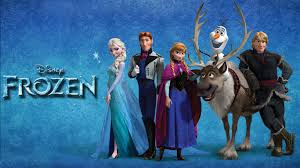 On Saturday, Nov. 28, Impact Saginaw, comprised of Saginaw community credit unions, will be presenting the hugely popular movie Frozen at the Temple Theatre. Free admission, pop and popcorn will be available for attendees.

Impact Saginaw is showing the film over Thanksgiving weekend to foster community gathering in addition to the holiday's familial customs.

Participants are welcome to wear their favorite FROZEN costume or shirt to the movie. Doors will open at 1pm. with the movie beginning at 2pm. Since this is a free movie, there will not be any tickets issued. Seating is limited and a parent or guardian must accompany their children.
Go to main navigation