Keynote at Lending Conference: There is No Failure in Confidence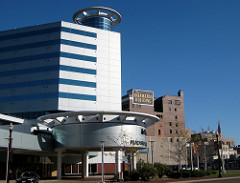 Financial industry expert and consultant John Baptista will be on hand to deliver the keynote address at MCUL's 2016 Lending and Marketing Conference, being held Feb. 9 & 10 at the Radisson Hotel in Kalamazoo.
Baptista will address lending professionals on the topic "There is No Failure in Confidence." As the very basis for credit union existence is to serve member lending needs, having a knowledgeable, friendly, helpful, service-driven, confident lending team is critical to operations and truly makes such employees a credit union's most valuable asset.

During the session he will delve into the one critical element that many, if not the majority, of employees lack confidence, and how the investment in building confidence can be a game-changer in the lending arena and throughout the organization.
The event will also feature a keynote presentation on "Harnessing the Power of Viral Marketing" targeted toward marketing professionals, along with more than two dozen training sessions over the course of the two-day conference. Registration is now open for $310 per person and hotel rooms are being held at a negotiated room rate at the Radisson until Jan. 18.
Go to main navigation