CUNA and MCUL Admonish Chip-and-PIN Letter Signing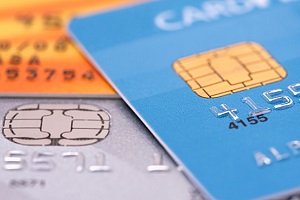 Michigan's banking community has united to urge Attorney General Schuette not to endorse a controversial letter circulating among attorneys general. The letter is regarding chip-and-PIN, an effort to put into place a static payment security technology.
CUNA, MCUL and other state leagues admonish the signing, citing the following problems with the proposed approach:
This is not a consumer protection issue. Consumers are protected by the zero liability protections offered by our industry.
With or without a PIN, it's the chip that matters. The new EMV or "chip" cards generate a one-time code for each transaction, eliminating the possibility that stolen account numbers can be used to create counterfeit cards. The U.S. has already issued the most chip cards of any country in the world. Once chip cards fully replace the magstripe and merchants fully utilize their chip card readers, counterfeit cards will soon become a thing of the past.
PINs have nothing to do with data breaches. PINs would not have prevented the data breaches at Target or Home Depot. And indeed, the impact of these breaches would have been magnified had massive numbers of PINs also been compromised.
No technology is foolproof. PINs have their own flaws. A report by the Federal Reserve Bank of Atlanta published in 2012 found that PIN debit fraud rates have increased more than threefold since 2004. Because a PIN is a static number that does not change, when a PIN is compromised, it can open a back door for criminals to access and drain consumers' bank accounts at an ATM.
Financial institutions are focused on the future, not the past. Banks and credit unions annually spend billions on innovation in payment security in order to stay ahead of thieves. Chips are part of the greater effort being made to combat thieves and hackers. Other innovations like tokenization (think Apple Pay or Samsung Pay) are becoming more common; they replace account numbers with a random number at the point of purchase, rendering them useless to thieves. Point-to-point encryption scrambles data at every point of the transaction. In addition to today's sophisticated neural networks that spot fraud at the point of sale, these new technologies will be layered on top of EMV and create multiple layers of security necessary to fight increasingly sophisticated forms of fraud.
Go to main navigation