Last Chance to Apply for MCUL/MCUF Awards!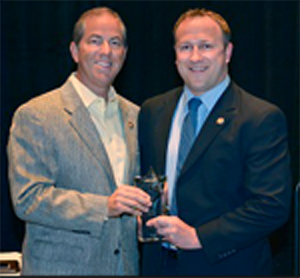 The MCUL/MCUF Awards honor credit unions and accomplished credit union individuals who have impacted the industry in a tremendous way. If you know of a credit union or individual who is deserving of an award, make sure to submit a nomination by Oct. 30.
MCUL is accepting award nominations in the following categories: CU Professional of the Year, Distinguished Service, MCUL Chapter Effectiveness, Outstanding CU of the Year, Young Professional of the Year, CU Youth Advocate and the Innovation Award.
The Michigan Credit Union Foundation also recognizes exemplary credit union professionals through the Award for Excellence in Consumer Education and the Credit Union Community Volunteer Award.
Thunder Bay Area CU's CEO Nick Montie, was MCUL's Young Professional of the Year in 2014. Nominated by two friends at other credit unions, he was completing his first year as CEO while working towards his bachelor's degree in business management. Dealing with a tough first year, Montie found himself working long hours and nights at the credit union including weekends to get the job done and make the difference he wished to see.
"I guess the advice I would give credit unions that are unsure about applying for awards is to not be afraid to go for it," Montie said. "I know a lot of credit union leaders that are very modest and are not in this for recognition, but they really shouldn't be scared to draw attention to the positive things that they and their respective credit unions are doing."
The award recognizes an individual who has proven dedication and enthusiasm for the credit union movement across the board.
"Credit union leaders should not be afraid to nominate other credit unions or leaders for awards," Montie said. "If you see another credit union or leader doing something positive be sure to point it out. It really is an amazing feeling to be recognized by your peers."
The 2016 MCUL Awards will be presented during next year's Annual Convention and Exposition, at the Detroit Marriott at the Renaissance Center, June 9-11, 2016.
Users can upload photos, videos, audio, links and other documentation here.
Go to main navigation