2015 Grand Raffle Tickets Still Coming In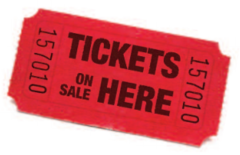 Credit unions participating in the 2015 Grand Raffle still have time to sell their remaining tickets. Participants will offer their members more chances to win with grand, second and third place prizes. The drawing will be Monday, Nov. 23 at 9am. at the MCUL headquarters in Lansing.
The grand prize winner will choose between $20,000 cash or an equal amount toward the price of a 2015 Buick Verano or GMC Sierra 1500. And, the seller of the winning ticket will receive $500. There will be a second-place prize of $5,000 and five third-place prizes of $1,000. Each winning ticket seller of the second and third place prizes will receive $100.
So far this year, a record 68,675 tickets have been distributed. The final ticket send-in will be October 23. We highly encourage all of our participants to send in sold tickets as soon as possible. For more information or assistance, please contact Kathryn Hall via email or at (800) 262-6285, ext. 470.
Go to main navigation