Education News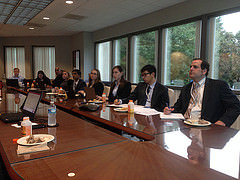 -The Supervisory Committee's Role in the Exam Process webinar will be held on Oct. 15 at 2 p.m. (ET) by consultant David Reed. The session cuts through the "regulatory speak" and shows how concentrated preparation around key regulatory and operational issues can put examiners at ease and benefit the credit union. The speaker will cover the logic behind an examination, the role each committee member plays in the management and risk oversight, and educating them on their role in the examination process. Registration is $249. The webinar is part of a monthly series offered by The Supervisory Committee Academy and TEAM Resources.
-CUNA will be delivering Mortgage Loan Originator Training on Oct. 13 at LAFCU in Lansing. The training meets the continuing education requirements of Reg Z inclusive of (3) hours federal laws & regulations, (3) hours ethics, consumer protection & fair lending, and (2) hours lending standards for the non-traditional mortgage product marketplace. Registration is $299 per person.
-An audio session focusing on Customer ID Program (CIP) for Credit Unions will be hosted by the Illinois Credit Union League on Oct. 29 from 11 a.m. to noon (ET). The training will explain actions credit unions need to take to comply with the Member Identification Program requirements, including account opening, identification and verification of information provided and how to handle problem situations. Registration is $129 per connection.
Go to main navigation