Two Michigan Credit Unions Celebrate International Credit Union Day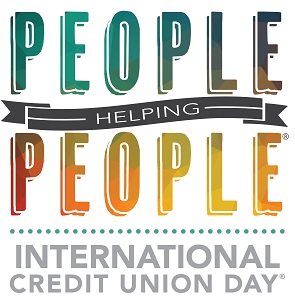 Marshall Community Credit Union and Kellogg Community Federal Credit Union will join a countless number of credit unions around the world in celebration of International Credit Union Day to honor the history and accomplishments of the credit union movement.
MCCU has chosen to commemorate ICU day, Oct. 15, through providing donuts and punch at both branch offices. MCCU believes celebrating ICU Day is a great opportunity to exhibit that credit unions empower people, wherever they are in the world or life, to take control of their financial future.
KCFCU will invite its members and the community to stop by any of their branch locations for refreshments, drawings and giveaways as a chance to talk with local residents and members in a relaxed environment.
ICU Day has been celebrated on the third Thursday of October since 1948, according to the World Council of Credit Unions.

If you are looking for last minute ideas to commemorate ICU Day, CUNA offers a few suggestions including the following: hold an open house with tours and refreshments, invite your elected officials to a "Meet the Members" day, or display posters and offer international foods to bring attention to the worldwide movement.
Go to main navigation