CU Lunch Local -- It's Not too Late to Sign Up!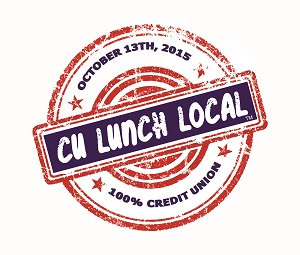 Be it lunch at a local deli or shopping at a neighborhood store, credit unions are being called upon to show their support of small businesses with actual cash. Marshall Community CU is just one of a dozen credit unions across the country putting money back into their local economy by participating in this year's CU Lunch Local.
The basic goal of CU Lunch Local, founded by Michigan Business Connection in 2012, is to drive positive awareness of the credit union industry's goal to support local businesses. Recent data shows that business loans by banks are down, and business loans by credit unions have substantially increased. This loan growth is really the result of businesses increasingly seeing credit unions as a great source for their business.
To participate, a credit union simply commits to buying a locally sourced lunch for either its staff, members, board...or all of the above!
When you've nailed down a spot, be sure to share your support using #CULunchLocal over social media, especially the official CU Lunch Local Facebook page.
Haven't signed up yet? It's not too late to let us know your plans.
Simply sign up, post your credit union's name and share what you are doing so that we can more accurately track the event's impact. Questions regarding the event can be emailed to the event's coordinator Jessica Richardson-Isenegger.
Go to main navigation