IRA Training Comes to Marquette This Week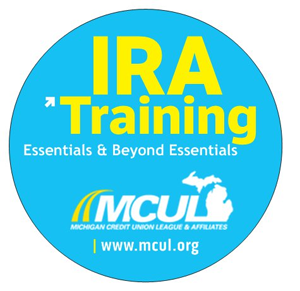 Good news! There's still time to attend the MCUL & Affiliates ABCs of IRAs: Essentials and Beyond Essentials training in Marquette. Deb Shipman, senior training consultant for Ascensus will facilitate the training on Oct. 6 & 7, at the Landmark Inn in Marquette.
Day one requires no advanced IRA background and covers funding, distributions and portability. The second day builds on knowledge and is ideal for those with some IRA experience. They will discuss resolving contribution issues, advance portability, required minimum distributions and beneficiary issues, as well as conducting a compliance audit. Registration is $199 per person, per day.
Go to main navigation