"The Role of Cybertracking" at Collections School in November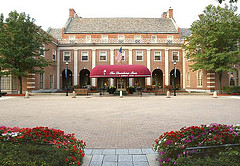 For debt collectors to utilize cybertracking and skip tracing to locate debtors and assets, there's a prerequisite of understanding 21st century emerging technology, including tracing tools and sources of data storage - alongside a knowledge of the laws that protect electronically stored personal data.
At the MCUL & Affiliates 2015 Telephone (& Technology) Collections School, attendees will be introduced to advanced cybertracking tools and techniques by an internationally recognized leader in the collections and skiptracing industry. Information will be shared on current data sources, social network sites, data brokers and links to help participants succeed where others have failed.
Author Ron Brown will cover the advantages and pitfalls of cybertracking, the "secret start" of finding debtors and the areas where cybertracks are left. Attendees will leave with links to hundreds of resources for skip tracing, information on 22 of the top data sites used by collections professionals and learn how to legally get the most useful information from social websites.
The event takes place Nov. 5 at the Dearborn Inn, easily accessible from I-94, M-39 and US-12 and located near The Henry Ford and IMAX Theater. Registration is $169 per person.
Go to main navigation