The Art of Coaching Up at People and Performance Institute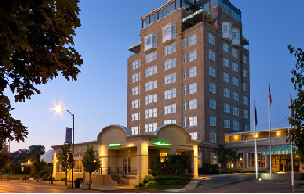 According to a 2015 Gallup study, the number one reason employees leave a job is to "get away from their manager." During the MCUL & Affiliates People and Performance Institute, attendees will have the opportunity to attend the following session: "Not All Managers are Created Equal: The Art of Coaching Up."
Jennifer Dickey, chief culture officer for MCUL & Affiliates will facilitate the session that explains why there is no reason to avoid having a sensitive conversation with a manager due to lack of courage or honesty, or even the fear of potential retribution or attack.
Because not all managers are created equal, the session will offer insights on what to do when ready for that next big project or to be recognized as a valuable team player. Attendees will learn to open the lines of communication to build a better relationship with managers, increase productivity, enhance career opportunities and discover the art of coaching up.
The People and Performance Institute is ideal for all managers, supervisors and HR professionals, and offers techniques for managing success. The event takes place Oct. 1 & 2 at the Park Place Hotel in Traverse City. Register here.
Go to main navigation