Credit Unions Save the Day on Social Media: The Importance of Social Engagement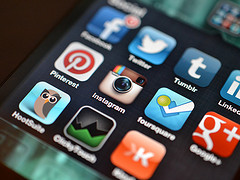 The importance of social media is not news to any credit union, but some of the ways to use social media platforms might be. While it's key for credit unions to use social media as a platform to share news and extend opportunities to their followers, credit unions should also be using their social media accounts as an opportunity to respond to consumers. Both current members and prospective members might be using their Facebook and Twitter communities to find better financial situations, which credit unions can often provide.
Recently, representatives of both Credit Union ONE and Michigan First Credit Union were able to respond to social media users looking for better options for their finances, be it a vehicle or home refinance or simply a more accommodating financial institution for everyday use.
Many consumers are looking for better situations, and social media outlets are another place these issues are being discussed. Credit unions have the opportunity to engage with these people who are in search of the natural benefits of credit unions, much in the way CU ONE and Michigan First CU have done.
A boon to helping consumers on social media is the additional exposure that credit unions are simultaneously showing other consumers they can be counted on. While not directly advertising, using social media to communicate with consumers is a great way to get the word out about the credit union advantage.
Go to main navigation