Directors Dig into Issues at Fall Leadership Event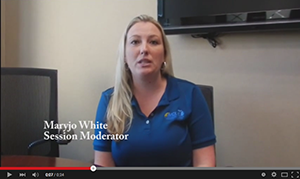 The MCUL & Affiliates 2015 Fall Leadership Development Conference provides great networking opportunities, relaxation and fun, but is also the place for credit union leaders to dig into important operational information. This year the event heads to the Grand Traverse Resort and Spa near Traverse City, kicking off the evening of Friday, Sept. 11 and running through Sunday morning, Sept. 13.
Packed with valuable insights, breakout sessions will include subjects such as "The Real Cost of Non-Compliance" delivered by Amy Wargo, manager of compliance consultants for CU Solutions Group. Wargo will cover how the cost of non-compliance can affect even the healthiest of credit unions. When unidentified, compliance risk can blend into other operational categories of risk which she will define, as well as explain the penalties the organization may face for such regulatory violations and tools available to manage it all.
Also slated for the event is "Top 10 Issues for SAS Credit Unions," facilitated by MaryJo White, regulatory and legislative affairs specialist with MCUL & Affiliates. She will cover what small asset size credit unions are doing to plan for the future and stay competitive in the industry by reviewing CUNA's 2015 top 10 considerations for strategic planning. Click here to watch White explain what attendees will gain from the session.
The Fall Leadership Development Conference features an outstanding agenda of training, ideal for directors, committee members, CEOs and executives regardless of experience or background and guests are welcome. Download a printer-friendly version of the agenda and a registration worksheet here.
Go to main navigation