Apple Ad Exec Tells the Secrets of Keeping it Simple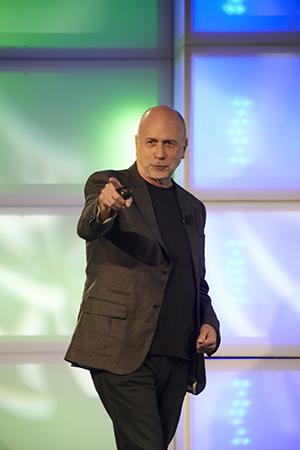 Ken Segall says a company should never ask what it wants to be as they decide what to do for an ad campaign. "People view that as advertising. They don't view it as a message from the heart."
ACME – When Apple co-founder Steve Jobs returned to the company in 1997 after a 12-year exile, the company was 90 days away from declaring bankruptcy. Fourteen years later, Apple was the world's most valuable company.
So what led to this remarkable success story, often cited as the greatest turnaround in business history? Ken Segall told MCUL & Affiliates' Annual Convention and Exposition on Friday that the key was keeping it simple. Segall, a former Apple advertising executive, worked with Jobs for 12 years, including four at Apple.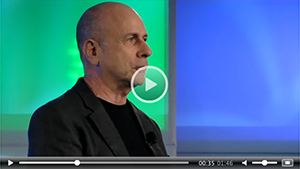 From its lineup of products to the way its products work to its advertising messages, Jobs emphasized simplicity. Simplicity sounds like a great plan, but Segall said putting it into practice isn't easy.
Segall said Apple designs its products to be simple.
"You don't have to go searching for the right button because it's intuitively obvious," Segall said.
Segall offered five tenets for simplicity:
Simplicity breeds love.
"You want people to love you," Segall said. He said people who have an emotional connection to a company are loyal, even when there are bumps in the road.
Do fewer things better.
"If you offer too much, you just confuse people," Segall said. "Innovation is saying no to a thousand things."
Use common sense.
"I am astounded by the number of companies that lapse in this area."
Words matter.
"Making it easy for people is not that hard."
He shared the example of Dell, which has 26 laptop computer models and H-P, which has 41. Apple has three and has more marketshare than either competitor.
Minimize.
When the original iPod was introduced, there were thoughts about doing an ad sharing the specifications such as hard drive space, how the clickwheel works and other details. Then the advertising group decided to go with a simple picture of the device with the tagline "A thousand songs in your pocket."
Go to main navigation